The Boho Baker's Giant Caramel Melting Pudding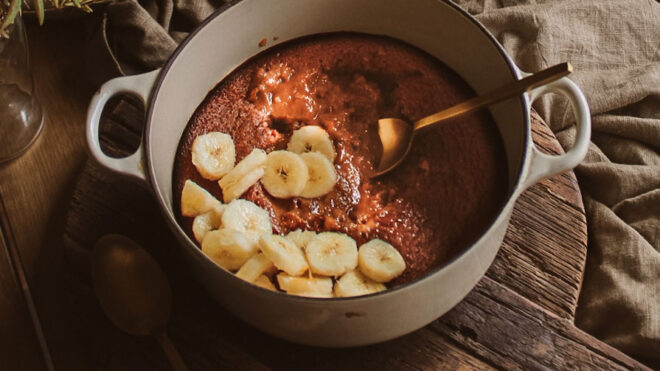 6 servings
5 mins to prepare
Ingredients
2 tins Carnation Caramel
2 egg yolks
1 medium egg
3 tbsp self raising flour
2 bananas, chopped
Instructions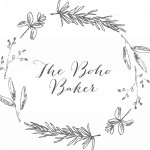 The Boho Baker describes herself as "Baker. Writer. Forager. Wanderer. Organic ingredient and edible floral Enthusiast. Member of the Guild of Food Writers." Very local to our HQ in Preston, she's kindly agreed to do a series of recipes for us, celebrating the best of our local produce. Follow her on Instagram @thebohobaker
METHOD
Preheat the oven to 220°C/200°C/gas mark 7.
Beat the egg and egg yolks until they have doubled in volume. Whisk in the caramel and flour.
Transfer the batter to a lidded casserole dish or a cake tin covered with a foil lid.
Bake for 40 minutes, or until the top is just set with a bit of jiggle.
Carefully remove the casserole dish from the oven. Scatter the chopped bananas over the top and dig in.