The Boho Baker's Honey Bunny Bread Rolls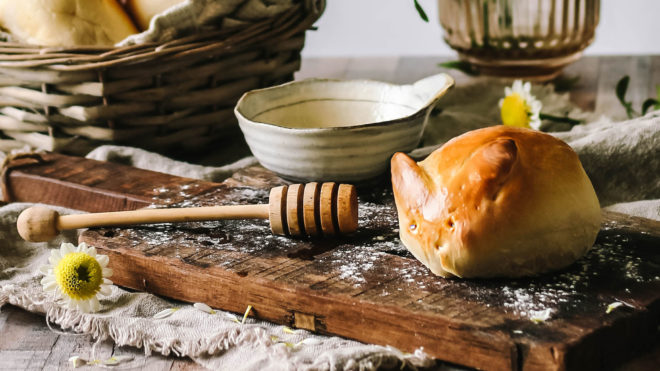 8 servings
2.5 hours to prepare
Ingredients
325ml milk
30g butter
7g dried yeast
1tsp caster sugar
500g strong bread flour, plus extra to dust
2tsp salt
2 eggs
Oil to grease
To finish
1tbsp butter, melted
1tbsp runny honey
Instructions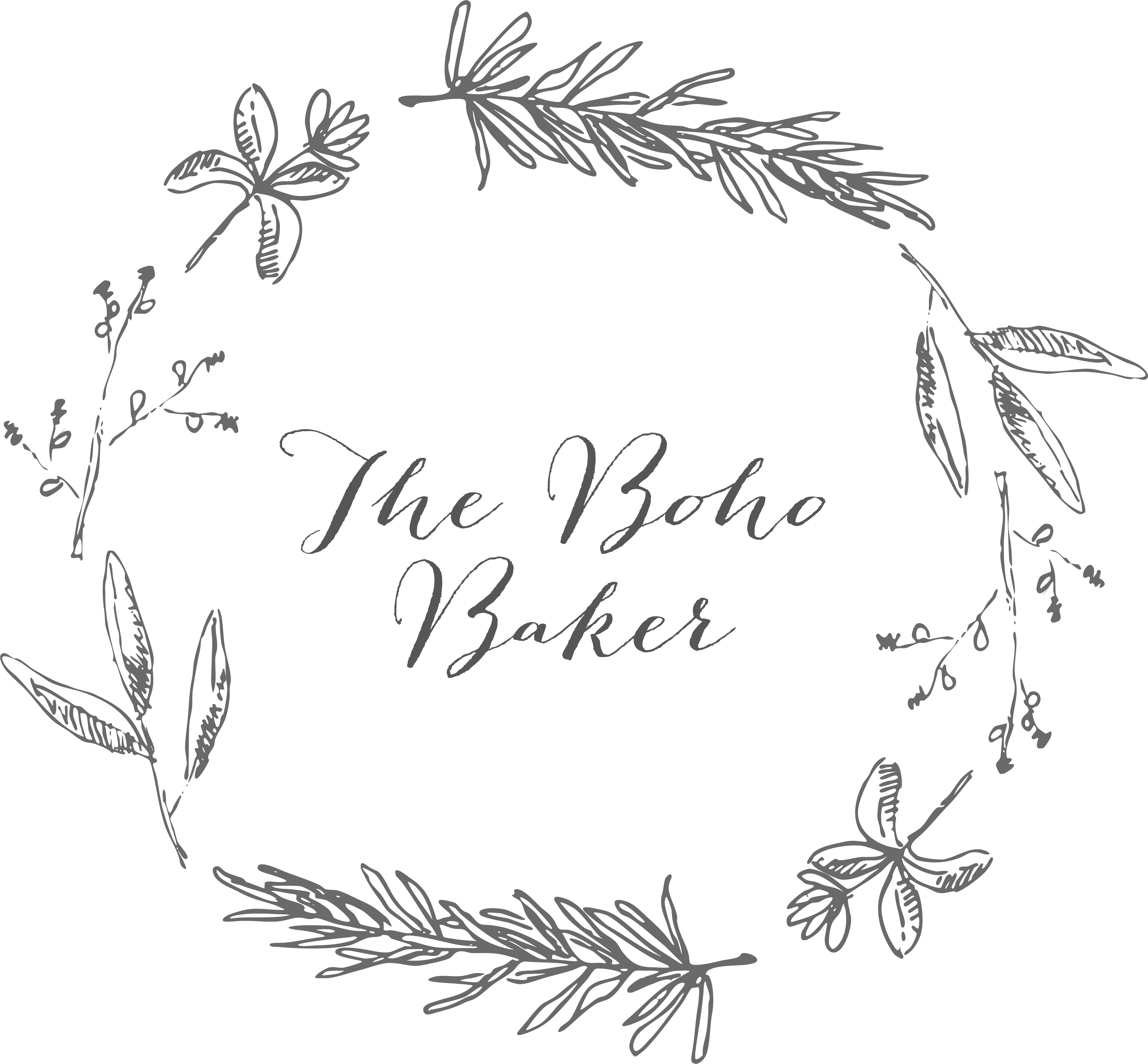 The Boho Baker describes herself as "Baker. Writer. Forager. Wanderer. Organic ingredient and edible floral Enthusiast. Member of the Guild of Food Writers." Very local to our HQ in Preston, she's our fabulous professional guest recipe writer, and champion of celebrating the best of our local produce. Follow her on instagram @thebohobaker
Method:
Pour the milk into a saucepan and heat until the edges begin to froth a and it's nearly at boiling point. Remove from the heat and decant 2 tbsp to a small bowl and set aside to cool. Add the butter to the remaining milk in the pan and stir until melted.
When the milk in the bowl has cooled, stir in the yeast and caster sugar to create a loose paste.
Put the flour and salt into a large mixing bowl. Lightly beat 1 of the eggs in a jug, and add it to the flour along with the yeast mixture and approximately three quarters of the milk and butter. Use a knife to gently bring the ingredients together, adding more milk and butter mixture if needed until you have a soft, slightly sticky dough.
Scoop the dough out onto a lightly floured worktop and knead for 5 minutes. Place the dough into a lightly oiled bow and cover with oiled clingfilm or a wet tea towel. Leave in a warm place to prove for approximately 1 hour, or until the dough has doubled in size.
Transfer the dough to the worktop again and knead for a further 2-3 minutes.
Divide the dough into 8 equal pieces. Take your first piece and roll it into an oval shape, tucking any rough edges underneath the dough. Use a pair of scissors to snip a pair of ears, and a skewer to create two eyes and a nose. Place on a baking tray lined with baking paper and repeat with the other 7 pieces of dough.
Cover your bunnies with a piece of lightly oiled clingfilm or a damp tea towel, and leave to rise again for a further 15 minutes in a warm place. Preheat your oven to 220C/Gas Mark 6 in preparation.
Once your bunnies have finished proving, beat the other egg in a jug and brush it over the tops of the rolls. Bake for 10-15 minutes until golden, then cool on a wire rack.
Whilst the bunnies are cooling, whisk together the melted butter and runny honey. Brush over the top of the bunnies.
If you'd prefer to download this recipe, click here.