The Boho Baker's Piña Colada Cake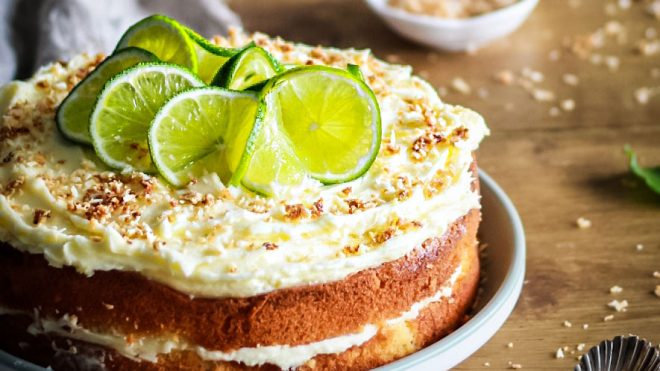 8 servings
1hr 3 mins to prepare
Ingredients
For the Sponge
200g fresh pineapple, chopped
160g unsalted butter
120g caster sugar
8 tbsp white rum
2 tbsp milk
3 eggs
160g self raising flour
For the filling
150g unsalted butter
250g icing sugar
Juice of one lime
To decorate
4 tbsp desicated coconut
1 lime, thinly sliced
Instructions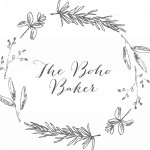 The Boho Baker describes herself as "Baker. Writer. Forager. Wanderer. Organic ingredient and edible floral Enthusiast. Member of the Guild of Food Writers." Very local to our HQ in Preston, she's kindly agreed to do a series of recipes for us, celebrating the best of our local produce. Follow her on Instagram @thebohobaker
METHOD:
Preheat the oven to 180°C/160° (fan)/Gas Mark 4. Grease and line a 18cm round cake tin in preparation.
Spread the pineapple onto a baking sheet and drizzle with 5tbsp of rum. Bake in the oven for 20 mins.
Make the sponge by creaming together the butter and sugar. Whisk in the milk, remaining rum, eggs and flour, beating until a smooth batter forms. Fold in the pineapple chunks.
Transfer the batter to the cake tin and bake in the oven for one hour. Leave to cool completely on a wire rack.
For the frosting, beat together the butter, sugar and lime juice until smooth. Cut the cake in half lengthways. Use half of the frosting to fill the cake and the other half for topping.
Lightly toast the coconut in a frying pan over a medium heat. Leave to cool before sprinkling over the cake. Top with the sliced lime and enjoy within three days.