The Boho Baker's Pinwheel Shortbread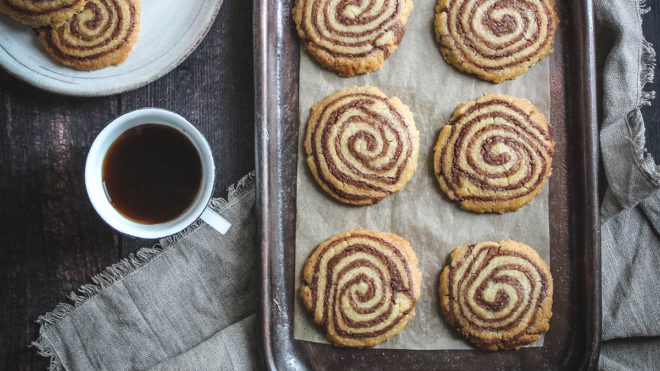 10 servings
1 hour to prepare
Ingredients
170g plain flour
115g unsalted butter
55g caster sugar
2tsp cocoa powder
Instructions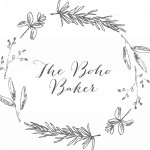 The Boho Baker describes herself as "Baker. Writer. Forager. Wanderer. Organic ingredient and edible floral Enthusiast. Member of the Guild of Food Writers." Very local to our HQ in Preston, she's our fabulous professional guest recipe writer, and champion of celebrating the best of our local produce. Follow her on instagram @thebohobaker
These shortbread pinwheels look great and are super easy to make with just a few ingredients!
Method:
Preheat oven to 190C/170C (fan)/ gas mark 5. Line a tray with baking paper in preparation.
Combine the flour, butter, and caster sugar in a large bowl. Rub the ingredients together with the tips of your fingers, focusing in particular on breaking up the chunks of butter.
When the dough starts to come together, roll it into a ball and split it in half. Add the cocoa powder to one half of the dough, kneading until well combined. Wrap both doughs in cling film and refrigerate for twenty minutes.
Remove the shortbread doughs from the fridge and cut each one in half. Roll out one block of the plain dough on a lightly floured surface. Aim to roll it into a rough rectangle about 2mm thick. Repeat with a block of chocolate dough and place it on top of the first rectangle. Repeat with the other two blocks of dough so you have four thin layers stacked on top of each other.
Starting at the long edge furthest away from you, roll the dough towards you to create a tight swiss roll. Cut the roll into slices about 1cm thick and place them on your baking tray, flattening each shortbread slightly with the palm of your hand. Bake in the oven for 15-20 minutes.
When the shortbreads are lightly golden, remove the tray from the oven and pop the biscuits on to a cooling rack. Store in an airtight container and enjoy within 4 days.