The Boho Baker's Spicy Pumpkin Fritters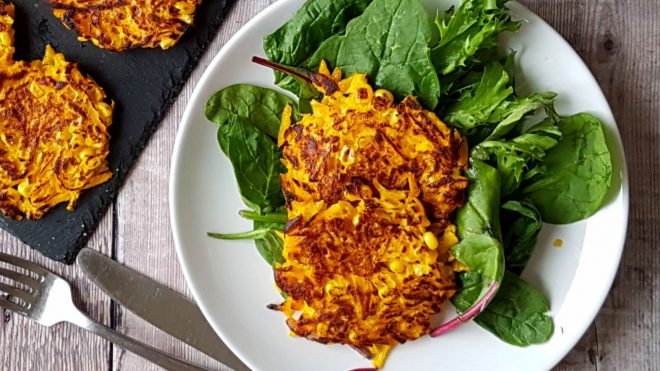 4 servings
30 minutes to prepare
Ingredients
600g grated pumpkin
200g fresh sweetcorn
200g plain flour
250ml milk
1tsp bicarnonate of soda
1tsp paprika
1tsp ground cumin
Salt & pepper
Pil for frying
Salsa
1 avocado
1 tomato
1 lime
1/2 red onion
Sprinkling of chopped coriander
Instructions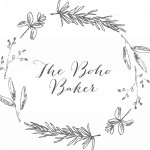 The Boho Baker describes herself as "Baker. Writer. Forager. Wanderer. Organic ingredient and edible floral Enthusiast. Member of the Guild of Food Writers." Very local to our HQ in Preston, she's kindly agreed to do a series of guest recipes for us, celebrating the best of our local produce. Follow her on instagram @thebohobaker
These pumpkin fritters are a deliciously different way to use pumpkin, that works well as a side or as the main event for a light lunch.
Method:
Combine the plain flour, bicarbonate of soda, spices, and a little salt and pepper in a large bowl. Make a well in the centre and add the milk. Whisk until you have a smooth, silky batter.
Stir in the grated pumpkin and sweetcorn to create a loose paste.
Heat a little oil in a frying pan. Place a dollop of mixture into the pan, flattening gently with the back of a spoon. Cook over a high heat for 2-3 minutes on each side. Repeat with the rest of the mixture.
For the salsa, dice the avocado into small cubes. Cut the tomato into small pieces and finely chop the red onion. Juice the lime and combine everything together in a small bowl.
The fritters are delicious hot or cold, and can be stored in an airtight box for a couple of days.