The Boho Baker's Whisky Frangipane Pears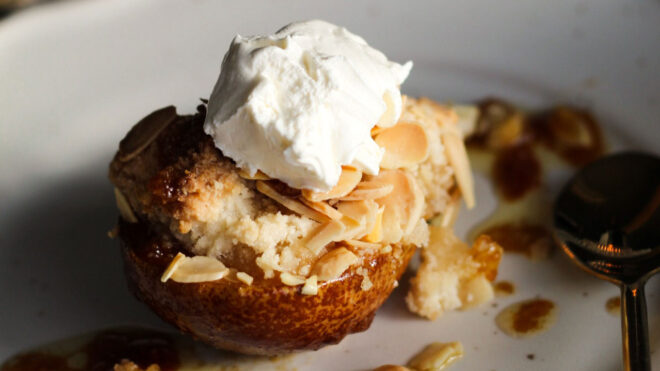 Ingredients
4 medium pears
60g sugar
60ml Whisky
For the topping
150g ground almonds
150g caster sugar
30ml Whisky
1 egg, beaten
50g flaked almonds
Instructions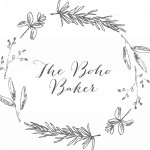 The Boho Baker describes herself as "Baker. Writer. Forager. Wanderer. Organic ingredient and edible floral Enthusiast. Member of the Guild of Food Writers." Very local to our HQ in Preston, she's kindly agreed to do a series of recipes for us, celebrating the best of our local produce. Follow her on Instagram @thebohobaker
METHOD
Method:
Preheat the oven to 190C/170C (fan)/gas mark 5.
Slice the pears in half and carefully remove the cores. Set aside.
Heat the sugar in a large pan, allowing it to melt and reduce into a golden caramel. Add the whisky and place the pears in the caramel, cut side down. Cook for 10 minutes.
Arrange the pears, cut side up, in a large pie dish. Pour the whisky caramel over the top.
Mix the ground almonds, caster sugar, whisky and beaten egg. Spoon the mixture over the pears and top with the flaked almonds. Bake for 25 minutes.
Remove the pears from the oven. Serve with a drizzle of the caramel from the pie dish and a dollop of whipped cream.