The Boho Baker's Winter Cranachan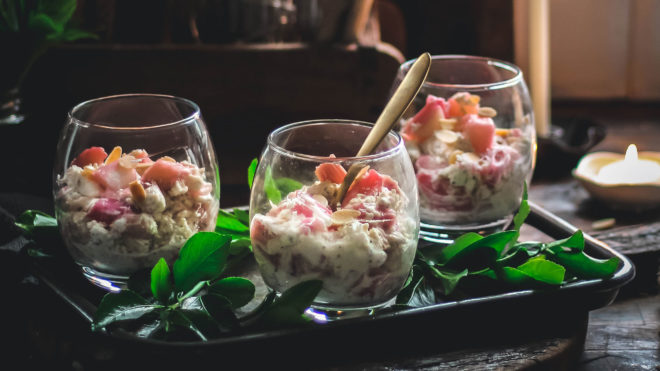 4 servings
1 hour to prepare
Ingredients
6 sticks rhubarb
150g sugar
200ml double cream
50g oats
2tbsp whisky
2tbsp runny honey
2tbsp toasted flaked almonds
Instructions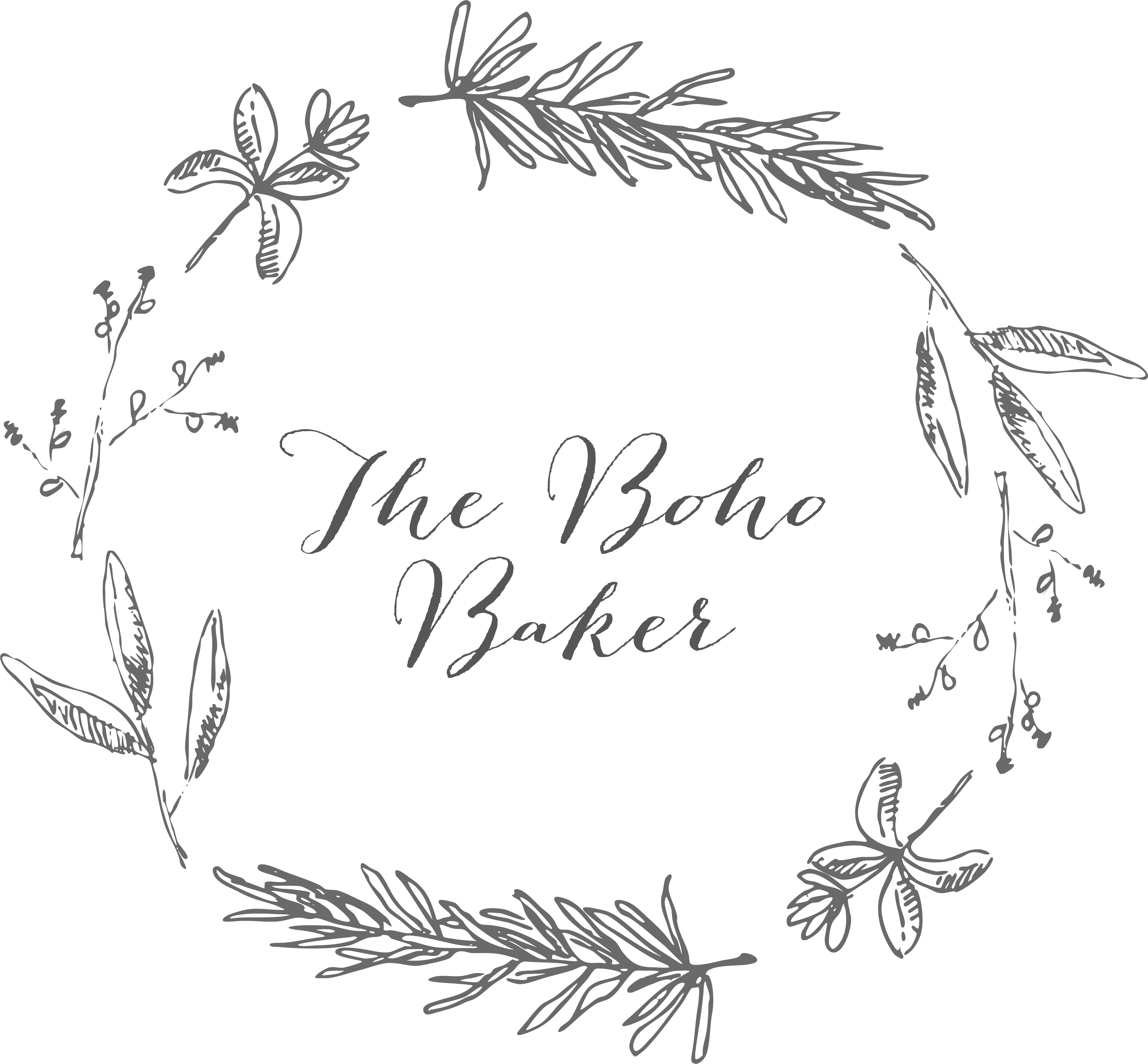 The Boho Baker describes herself as "Baker. Writer. Forager. Wanderer. Organic ingredient and edible floral Enthusiast. Member of the Guild of Food Writers." Very local to our HQ in Preston, she's our fabulous professional guest recipe writer, and champion of celebrating the best of our local produce. Follow her on instagram @thebohobaker
Method:
Preheat the oven to 180C/160C (fan)/gas mark 4. Chop the rhubarb into 2cm long pieces and toss in a baking tray with the sugar. Cover the tray with foil and bake for 30 minutes.

Lightly toast the oats in a frying pan. Set aside.

Whip the cream until soft peaks form. Fold in the whisky, honey and oats. Add the rhubarb when it is completely cool.

Spoon the cranachan into four bowls or tumblers. Sprinkle the toasted almonds over the top and serve immediately.