Blackberry Crumble Fool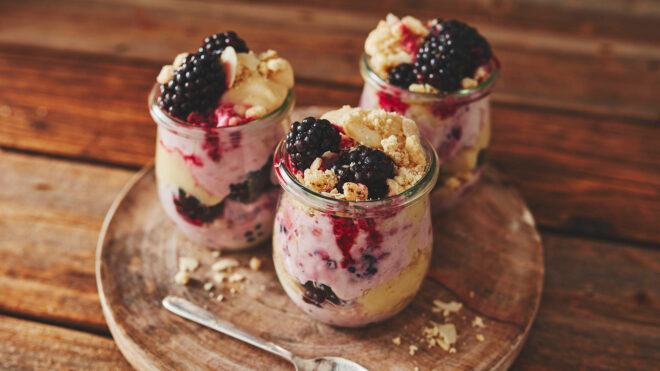 2 servings
5 minutes to prepare
Ingredients
1 portion leftover blackberry crumble
100g Greek yoghurt
100g vanilla custard
100g fresh blackberries, chopped
Instructions
This is a great recipe to use up leftover blackberry crumble, find our blackberry crumble recipe here!
Method:
1. In a bowl mix together the leftover crumble and the Greek yoghurt.
2. Layer the crumble mixture in small pots with the custard and fresh blackberries and serve cold.
Chef's Tip:
This quick and easy bramble fool recipe is a great way to use up left over crumble and custard.