Booths Marzipan Maids-of-Honour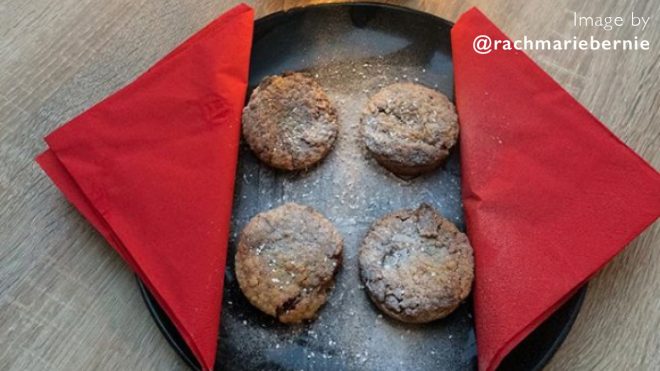 12 servings
20-25 minutes to cook, 20 minutes to prepare
Ingredients
A little butter for greasing
For the Pastry
225g plain flour
25g caster sugar
100g butter
Flour for dusting
For the Fillin
50g butter, softened
50g caster sugar
50g ground almonds
1 egg, beaten
1/2tsp almond extract
75g raspberry jam
For the Topping
75g Greens Classic Crumble Mix
25g marzipan, grated
Instructions
Our version of a classic Maid-of-Honour bake, with a twist – marzipan sprinkles and a crumble topping. Feel free to use any jam of your choice.
Method
Pre-heat the oven to 180°C (fan)/400°F/gas mark 6.
Lightly grease a 12-hole bun tin with a little butter.
To make the pastry
Place the flour and sugar into a mixing bowl. Add the butter and rub in using your fingertips until the mixture resembles breadcrumbs. Add 6-8 teaspoons of cold water to bring the mix together to form a dough. Wrap in cling film and chill in the fridge whilst you make the filling.
To make the filling
Cream together the butter and sugar in a mixing bowl. Add the ground almonds, egg and almond extract and beat to combine.
To assemble
Lightly dust a work surface with a little flour, roll the chilled pastry to approximately ½ cm thick. Using an 8cm cutter, cut 12 discs, re-rolling the pastry if needed.
Line each bun tin hole with a pastry disc.
Divide the jam into the base of each pastry disc and top with a spoon of prepared filling.
To make the topping
Combine the crumble mix and grated marzipan in a small bowl. Scatter evenly over each Maid of Honour and bake in a pre-heated oven for 20-25 minutes.
Allow to cool before serving.