Classic Parched Peas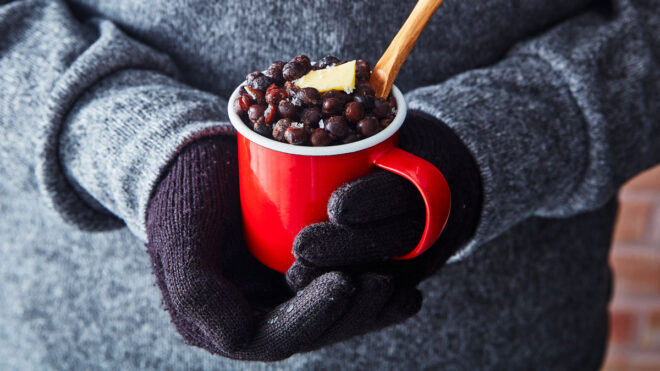 4 servings
1 hour and 30 mins to prepare
Ingredients
150g parched peas or carlin peas, soaked in cold water for 24 hours with 1tsp of bicarbonate of soda
250ml cold water
Salt and vinegar to taste
Black pepper
Butter
Instructions
METHOD
After soaking the peas overnight, drain and rinse them.
Put the peas and 250ml of water into a pan and boil for 20 minutes, then reduce the heat and simmer for an hour until peas are soft.
Serve in a little cup with a knob of butter, and salt and vinegar.
Chef's Tip: Why not try a squeeze of lime and a sprinkling of chilli flakes for a slight twist on a classic recipe.