Dad's Super Powered Energy Balls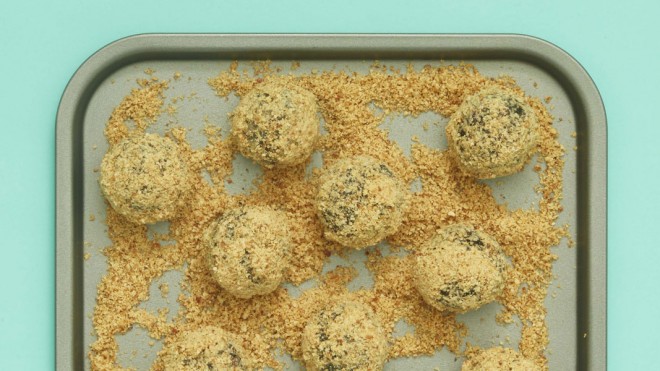 12 servings
15 minutes to prepare
Ingredients
16 dates, stoned
20ml almond milk
1/2tsp vanilla essence
125g cashews
100g toasted hazelnuts
2tbsp cocoa powder
Instructions
The perfect tasty treat for a sporty dad. This is a simple no-bake recipe that young children will love to help make!
Method
In a food processor, blend the hazelnuts to a powder and pour onto a tray.
Blend together all the remaining ingredients and turn out into a bowl, work together with your hands to form an even mix.
Children can now help by rolling the mix into balls before rolling to coat them in the hazelnut powder.
Line a gift box with grease proof paper, pop the powerballs in then tie it up with a bow!