The Boho Baker's Gluten & Dairy Free Cupcakes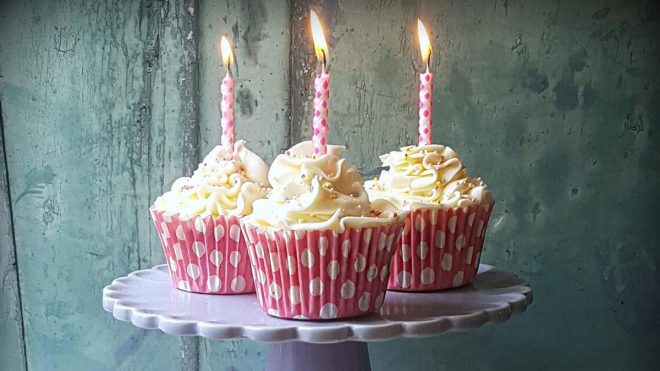 12 servings
1 hour to prepare
Ingredients
175g plain gluten free flour
3tbsp gluten free baking powder
70g vegetable / dairy free margarine
60g caster sugar
1tbsp golden syrup
150ml almond milk
For the Buttercream
230g icing sugar
115g vegetable / dairy free margarine
1tsp vanilla extract
Splash almond milk if needed
Instructions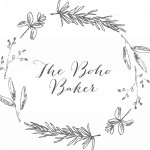 The Boho Baker describes herself as "Baker. Writer. Forager. Wanderer. Organic ingredient and edible floral Enthusiast. Member of the Guild of Food Writers." Very local to our HQ in Preston, she's kindly agreed to do a series of guest recipes for us, celebrating the best of our local produce. Follow her on instagram @thebohobaker
This week's bake comes to us as a little girl asked if The Boho Baker could do a gluten and dairy free cake recipe, because she'd never had cake before! It's also technically vegan as it doesn't contain any eggs or butter.
Method:
Preheat oven to 165C/gas mark 3. Pop 12 cupcake cases into a cupcake pan.
Cream together the margarine, caster sugar, and golden syrup until pale and fluffy.
Sieve the flour and baking powder into the bowl with the margarine mixture. Add the almond milk and stir until well combined. Don't worry if the mixture is a little stiff, it should still bake well.
Divide the mixture between the 12 cake cases. Bake in the oven for 20-25 minutes before placing on a wire rack to cool.
When the cakes are fully cool, whisk together the icing sugar, margarine, and vanilla. If the frosting is a little stiff, add a splash of almond milk to loosen. If it is too wet, add a little icing sugar, a spoonful at a time, until you've reached the correct consistency.
Use the frosting to fill a piping bag fitted with a star nozzle. Pipe swirls on each cake and top with gluten free sprinkles.
Chef's Tip:
For a chocolatey alternative, add a spoonful of cocoa to both the cake mix and frosting, and substitute the almond milk for hazelnut milk.