Festive Fig and Blue Cheese Bruschetta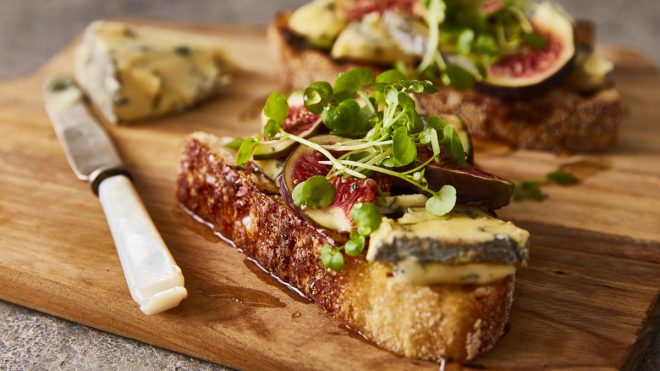 10 servings
10 minutes to prepare
Ingredients
Extra Virgin Olive Oil
Sourdough slices
Fresh Figs, chopped into slices
Shepherds Purse Yorkshire Blue Cheese
Honey to drizzle
Instructions
A gorgeous and super easy to create party finger food that showcases the delights of blue cheese.
Lightly drizzle the sourdough with oil and toast on a hot griddle pan.
Slice the figs and blue cheese, then arrange onto the toasted slices. Drizzle with honey and serve.
Chefs tip
For an alternative topping, try the Italian classic combination of tomato, basil and mozzarella. Follow step one then top with slices of tomato, a few basil leaves and a slice of mozzarella.