Fresh Cherry Lemonade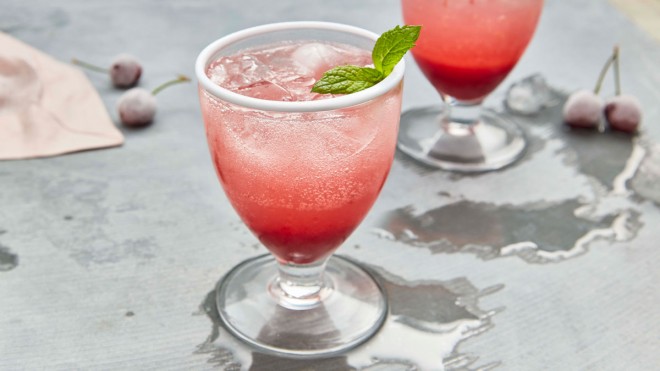 Ingredients
400g pitted fresh cherries
200g caster sugar
8 lemons, juice only
Instructions
A gorgeous fresh cherry syrup, delicious topped up with fizz.
Method:
Whiz the cherries, sugar and lemon juice in a blender until smooth and then place into the refrigerator until chilled.
Add approximately 50ml to a glass with ice, then top up with sparkling water – treat it like you would a cordial and adjust to taste. Will keep refrigerated in an airtight container for up to 1 week.
Chefs Tip:
This cherry and lemon syrup is also delightful in cocktails. Add a dash to a Champagne glass, then top up with chilled Booths Rosé Champagne or prosecco – adjust to taste.