Ginspiration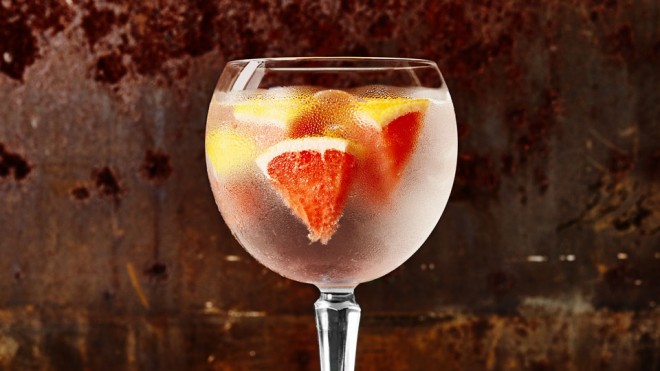 1 servings
A few minutes to prepare
Instructions
Get some ginspiration from our spirits buyer Pete with these fabulous gin cocktail recipes. They're guaranteed to make any knees-up go with a swing.
BATCH'S BURNLEY NEGRONI
Anything Venice can do, Burnley can do better:
Ingredients:
50ml Batch Premium Gin
30ml Campari
30ml Red Vermouth
Pour the ingredients into a tumbler over ice and serve with a slice or two of blood orange.
THE YORKSHIRE BRAMBLE
A fruity twist to Yorkshire's finest gin:
35ml Masons Gin
25ml Crème de mûre
A squeeze of lemon juice
Sugar syrup
7 Blackberries
Muddle four of the blackberries with lemon juice and sugar syrup in a shaker. Pour in the gin and crushed ice, churn then add more crushed ice on top. Cascade crème de mûre down the crushed ice. Sugar the rim of the glass, add a lemon wedge and three blackberries.
THE CUMBRIAN MARTINI
A tangy Lakeland take on the traditional Martini:
Ingredients:
50ml The Lakes Gin
25ml Martini extra dry
25ml freshly squeezed grapefruit juice
Shake over ice, strain and serve in a Martini glass with a grapefruit twist.