Halloween Party Punch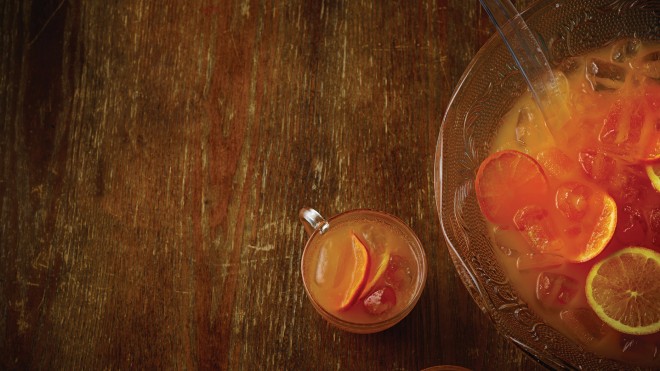 8 servings
10 minutes to prepare
Ingredients
Ice
750ml fresh orange juice
200ml Campari
1l soda water
Juice of 2 limes
2 oranges, sliced
2 clementines, sliced
Instructions
1 Place the ice in the bottom of a large jug or punch bowl. Pour over the orange juice and Campari and mix well.
2 Add the soda water and lime juice before stirring in the orange and clementine slices.
3 Serve ladled into glasses with extra ice and slices of orange and clementine.