Lamb Hot Pot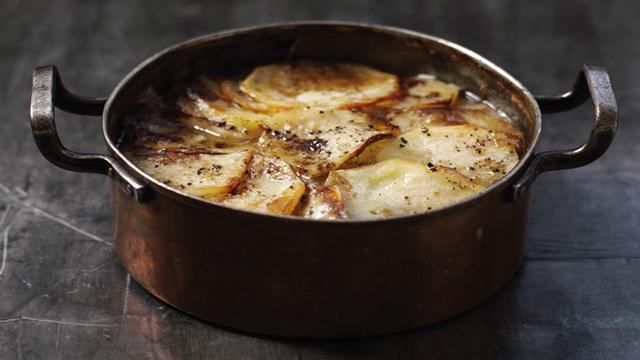 6 servings
140 minutes to prepare
Ingredients
1kg diced lamb
3tbsp Booths extra virgin olive oil
2 onions, sliced
2 large carrots, peeled and sliced
4tbsp Booths plain flour
2 rosemary sprigs, roughly chopped
500ml hot lamb stock
1tbsp Worcestershire sauce
800g Booths Wilja potatoes, peeled and thinly sliced
You will need a 3ltr casserole dish.
Instructions
Pre-heat the oven to 160°c / gas mark 4.
Season the flour with a little salt and milled pepper then toss in the lamb making sure it is well coated. Place a large frying pan over a high heat, add 1tbsp of the olive oil and fry half of the lamb until well browned, repeat again with the last of the lamb and transfer to a casserole dish. Return the pan to the heat, de-glaze with the hot stock and Worcestershire sauce and pour over the lamb.
Wipe the pan clean and fry the onions and carrots until they just start to colour and mix in to the casserole dish.
Mix in the rosemary and season with salt and milled pepper.
Arrange the sliced potato over the casserole building up the layers until all the potatoes are used, seasoning between each layer.
Cover the hot pot with a lid and cook in the oven for 1½ hours then remove the lid and continue cooking for a further 30 minutes until the top is nicely crisp.