Perfect Yorkshire Puds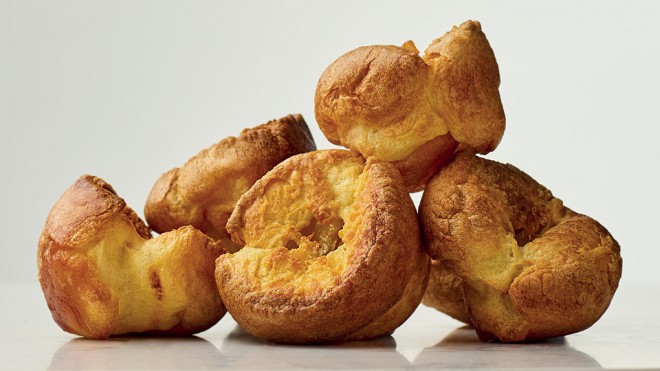 12 servings
30 minutes to prepare
Ingredients
250g plain flour
300ml semi-skimmed milk
4 medium free-range eggs, beaten
2tbsp sunflower oil
Instructions
This fool-proof recipe makes beautifully risen, crispy Yorkshires every time. The finishing touch to any roast dinner, we think you can enjoy a Yorkshire Pudding whatever the main event is!
1 Preheat the oven to 230°C/fan 200°C/gas mark 8. Sift the flour into a large jug and add a pinch of salt. Make a well in the middle of the flour and break in the eggs. Pour in a little milk, and whisk the lot together to make a smooth batter. Mix in the rest of the milk until you have a smooth batter the consistency of single cream. Leave at room temperature for at least 15 minutes.
2 Place a 12-hole muffin tin liberally greased with sunflower oil on a high shelf in the oven and leave to heat for 10 minutes.
3 Take the tin out of the oven and pour in the batter, filling each hole halfway. Return to the oven and cook for 15–20 minutes until well risen and golden. Do not be tempted to open the oven before they are properly risen, or else they will sink.