Sparkly Sherry Cobbler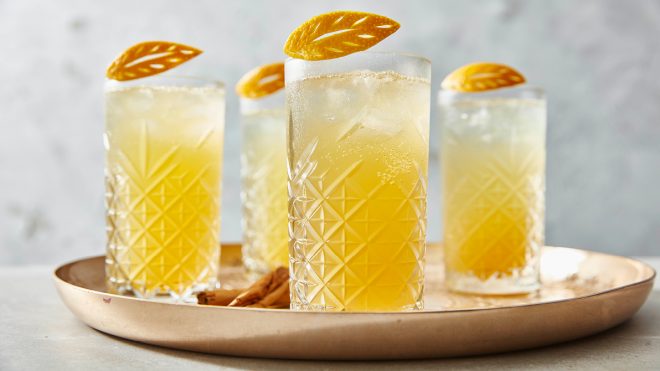 1 servings
2 minutes to prepare
Ingredients
Crushed ice
25ml freshly squeezed orange juice
25ml Manzanilla sherry
50ml prosecco
Squeeze of lime
Dash of vanilla syrup
Instructions
METHOD
Put some crushed ice in a glass
Pour the orange juice over and the squeeze of lime.
Add the syrup and sherry.
Top up with Prosecco and serve with a garnish.
CHEF'S TIP
Pear or apple juice works just as well. You could also swap the prosecco for 25ml of gin and top up with tonic.