Spinach, Beetroot & Shallot Salad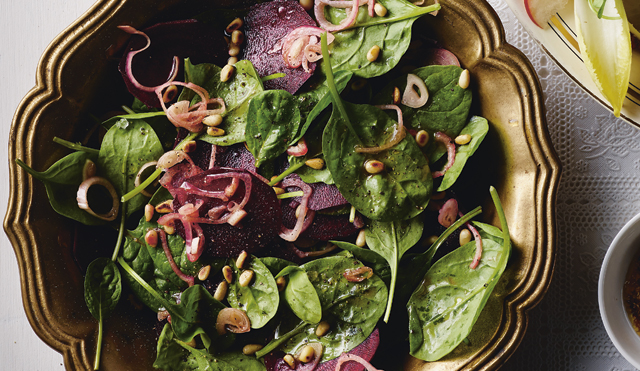 4 servings
15 minutes to prepare
Ingredients
2 shallots, slice thinly
2tbsp red wine vinegar
Salt and milled pepper
250g baby spinach, washed
250g raw beetroot, peeled
25g pine nuts, toasted
2tbsp extra virgin olive oil
Instructions
1 Place the shallots in a bowl and add the red wine vinegar, a pinch of salt and milled black pepper and leave to stand for 10 minutes.
2 Place the spinach in a large serving bowl, add the finely sliced beetroot and scatter over the pine nuts. Toss together well.
3 Drizzle with the oil, add the shallots and red wine vinegar and toss together gently.