Supergreen Houmous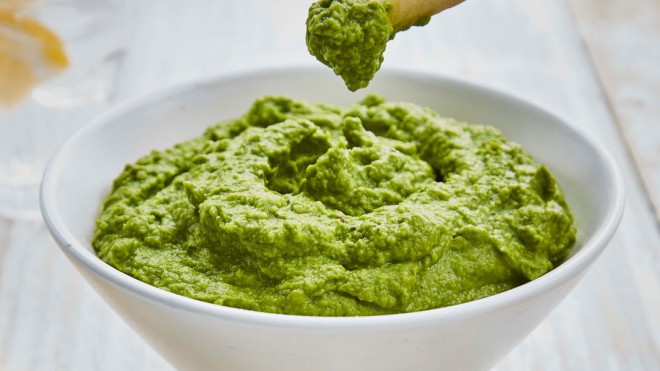 4 servings
5 minutes to prepare
Ingredients
400g tin of chickpeas, rinsed and drained
2tbsp natural yoghurt
2 garlic cloves
1/2tsp salt
1tbsp tahini
50g spinach leaves
25g rocket
1/2 avocado
1tbsp chopped flat leaf parsley
1tbsp chopped coriander
Salt & pepper
Extra coriander & flat leaf parsley to garnish
Instructions
It's really easy to make this delicious, versatile houmous that's a little healthier than your standard variety.
Place all of the ingredients into a food processor. Blitz to combine scraping down the bowl half way through.
Check for seasoning.
Garnish with extra coriander and flat leaf parsley and serve with griddled flatbreads or breadsticks.
Chefs Tip
This makes a great dip, use any extra for spreading on sandwiches, flatbreads and even making a quick superfood pizza. Spread on a warmed pizza base and top with roasted red peppers, torn mozzarella and fresh basil leaves for a quick mid-week meal solution.