The Boho Baker's Apple & Cinnamon Baked Oatmeal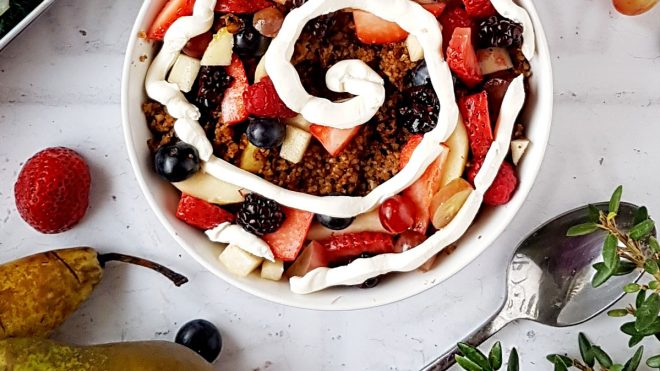 6 servings
1 hour to prepare
Ingredients
300g Booths oatmeal
200g brown sugar
500ml milk
115g butter
2 eggs
2tsp baking powder
2tsp cinnamon
2tsp vanilla extract
1 apple, peeled & chopped
3tbsp plain yoghurt, to serve
Assorted fruit & berries to serve
Instructions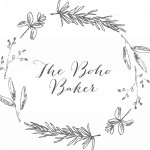 The Boho Baker describes herself as "Baker. Writer. Forager. Wanderer. Organic ingredient and edible floral Enthusiast. Member of the Guild of Food Writers." Very local to our HQ in Preston, she's kindly agreed to do a series of recipes for us, celebrating the best of our local produce. Follow her on instagram @thebohobaker
A comforting twist on a breakfast classic, this baked oatmeal is more akin to a lightly spiced cake than a bowl of porridge. Delicious warm or cold, just break up a few pieces into a bowl before topping with a swirl of yoghurt and a rainbow of chopped berries.
Preheat the oven to 175C/Gas Mark 4. Grease a brownie pan/deep baking dish in preparation.
Mix together the oats, brown sugar, cinnamon, and baking powder in a large bowl.
In a separate bowl, beat together the milk, eggs and vanilla extract. Melt the butter in the microwave and stir into the wet ingredients.
Pour the milk mixture into the bowl of dry ingredients and stir until well combined. Mix in the chopped apple and spread into the baking dish.
Bake in the oven for 40-45 minutes. The baked oatmeal should feel soft and have a similar consistency to sponge cake. Leave the oatmeal in its tray whilst it cools.
Once completely cool, "rough up" the oatmeal using a spoon, so it is broken up into medium sized chunks. Serve with fresh yoghurt and chopped berries, storing any excess oatmeal in an airtight container for up to a week.
Hints/Tips/Troubleshooting:
If you want to bulk out your baked oatmeal with more fruit, try adding a chopped pear along with the apple. Please note that your oatmeal may need a couple more minutes to bake as the extra liquid from the fruit will slow it down