The Boho Baker's Banana Cinnamon Cupcakes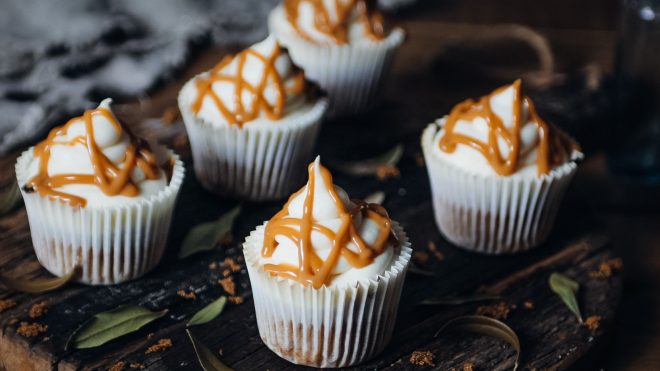 12 servings
10 mins to prepare
Ingredients
For the cupcakes
250g self raising flour
1 tsp ground cinnamon
250g mashed bananas (unpeeled weight)
115g baking margarine
100g dark brown sugar
100g caster sugar
2 eggs
60g sour cream
2 tsp vanilla extract
100ml buttermilk
For the frosting
220g cream cheese
115g unsalted butter
360g icing sugar
1 tsp vanilla extract
1/2 tsp ground cinnamon
1/2 tin Carnation Caramel to drizzle.
Instructions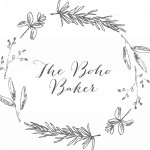 The Boho Baker describes herself as "Baker. Writer. Forager. Wanderer. Organic ingredient and edible floral Enthusiast. Member of the Guild of Food Writers." Very local to our HQ in Preston, she's kindly agreed to do a series of recipes for us, celebrating the best of our local produce. Follow her on Instagram @thebohobaker
METHOD:
Preheat the oven to 180°C/160°C (fan)/gas mark 4. Line two cupcake trays with 12 large cupcake/muffin cases.
Whisk together the flour and the cinnamon. Set aside.
Cream together the margarine and sugars. Add the eggs, vanilla and sour cream.
Fold in the dry ingredients, mashed bananas and buttermilk, stirring until well combined. Divide the batter between the cupcake cases and bake in the oven for 25 minutes. Leave the cupcakes to cool completely on a wire rack.
Whisk together all of the ingredients for the frosting and transfer to a piping bag. Pipe a frosting swirl on each of the cupcakes and drizzle with caramel. Enjoy within 3 days.