The Boho Baker's Giant Jammy Dodger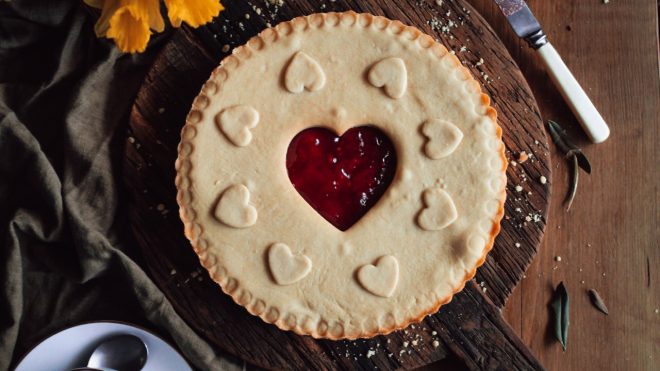 10 servings
20 mins + refrigeration time to prepare
Ingredients
225g unsalted butter
130g icing sugar
1 tsp vanilla extract
1 egg yolk
300g plain flour
150g seedless raspberry jam
A little extra butter and flour, for greasing and dusting
Instructions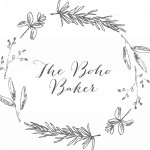 The Boho Baker describes herself as "Baker. Writer. Forager. Wanderer. Organic ingredient and edible floral Enthusiast. Member of the Guild of Food Writers." Very local to our HQ in Preston, she's kindly agreed to do a series of recipes for us, celebrating the best of our local produce. Follow her on Instagram @thebohobaker
METHOD
Beat together the butter and icing sugar until smooth. Add the vanilla, egg yolk and flour, beating until a soft, sticky dough starts to form. Wrap the dough in cling film and refrigerate for 30-60 minutes.
Preheat the over to 180°C/160°C/gas mark 4. Lightly grease a 25cm loose based tart tin.
Remove the dough from the fridge and turn out onto a lightly floured worktop. Cut the dough in half and flatten each piece slightly with your hands.
Place one of the dough discs in the tart tin and continue to flatten until it fills the tin. Cut a heart shape out of the middle and remove the excess dough. If your heart cutter is made from metal, you can leave it in the tin during the bake to retain the heart shape. Use the excess dough to cut out some smaller hearts and pop them on top.
Bake the first half in the oven for 15 minutes, or until the edges are visibly starting to crisp. Remove from the oven and leave to cool on a wire rack.
Bake the second piece of dough in the tart tin. Leave to cool completely.
Spread a thick layer of raspberry jame across the second biscuit disc. Top with the decorative disc and serve with a cup of tea.