The Boho Baker's Candy Cane Cheesecake Brownies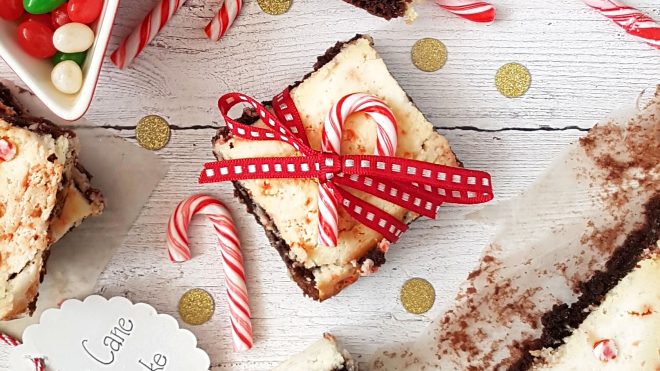 12 servings
35-40 minutes to bake, 15 minutes to prepare
Ingredients
100g dark chocolate, minimum 70%
100g Booths butter
125g caster sugar
75g self raising flour
3 eggs
1tsp cocoa powder
150g chocolate chips
For the Cheesecake Layer
2 candy canes, chopped
200g full fat cream cheese
75g caster sugar
2 egg yolks
Instructions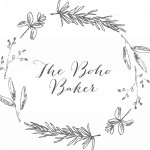 The Boho Baker describes herself as "Baker. Writer. Forager. Wanderer. Organic ingredient and edible floral Enthusiast. Member of the Guild of Food Writers." Very local to our HQ in Preston, she's kindly agreed to do a series of recipes for us, celebrating the best of our local produce. Follow her on instagram @thebohobaker
These fudgy little brownies are perfectly balanced by the fresh, peppermint cheesecake topping. Perfect with a cup of tea on a frosty afternoon.
Method:
Preheat your oven to 180C/350F/Gas Mark 4. Chop the butter into cubes and place in a pan with the 100g dark chocolate. Gently heat until melted. Remove the pan from the stove and add the sugar and eggs, stirring vigorously.
Sift in the flour and cocoa powder, and stir until well combined (the batter may still be slightly lumpy, but that is fine). Fold in the chocolate chips.
Tip the brownie batter into a lined cake/brownie tin and smooth over the top with a spatula.
In a separate bowl, whisk together the cream cheese, caster sugar and egg yolks until smooth. Pour on top of the brownie batter and smooth out using the back of a spoon. Break up the candy canes into small shards and sprinkle over the top of the cheesecake layer.
Bake for 35-40 minutes. Remove from the oven and leave to cool before cutting into slices.
Store in an airtight container in the fridge, and enjoy within 7 days.
Hints/Tips/Troubleshooting:
These taste even better after a night in the refrigerator. Place in an airtight container and leave in the fridge for 8 hours or until they become dense and fudgy.