The Boho Baker's Chocolate Mousse Cake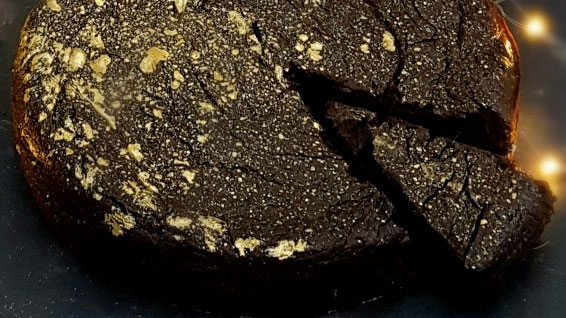 8 servings
1 hour 30 minutes, plus cooling time to prepare
Ingredients
For the cake
300g dark chocolate
275g caster sugar
165g unsalted butter
5 eggs
Pinch salt
1tbsp ground almonds
For the topping
Edible gold lustre dust
Vodka, for mixing
Instructions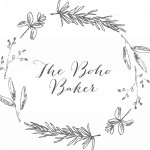 The Boho Baker describes herself as "Baker. Writer. Forager. Wanderer. Organic ingredient and edible floral Enthusiast. Member of the Guild of Food Writers." Very local to our HQ in Preston, she's our fabulous professional guest recipe writer, and champion of celebrating the best of our local produce. Follow her on instagram @thebohobaker
This chocolate mousse cake is a little bit of luxury, perfect as a rich after dinner dessert.
Method:
Preheat the oven to 180C/160C(fan)/gas mark 4. Grease and line a 20cm cake tin, preferably one with a removable base.
Melt the chocolate, butter, caster sugar, and salt in a glass bowl over a pan of simmering water. Remove from the heat and leave the chocolate mixture to cool slightly.
In a separate bowl, whisk together the eggs and ground almonds. Gently fold into the chocolate mixture until thick and glossy. Pour into the prepared cake tin and bake for 45 minutes before leaving to cool on a wire rack.
When the cake is fully cool, mix together the gold lustre dust with the vodka, a drop at a time, until a paint has formed. Dip a clean paintbrush into the gold mixture and flick it over the cake, creating a splattered effect. Serve with cream or custard.