The Boho Baker's Christmas Meringue Wreaths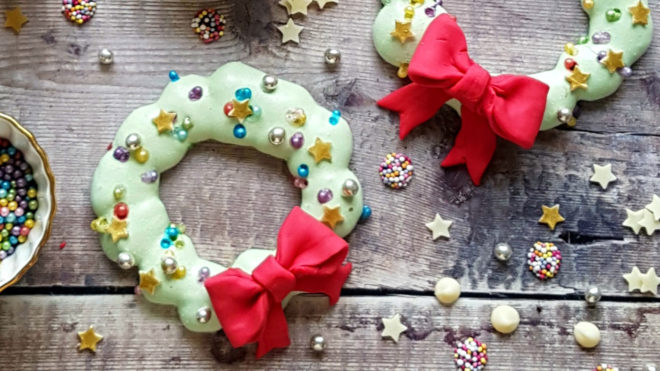 6 servings
2 hours 30 minutes to prepare
Ingredients
250g caster sugar
4 egg whites
Green food colouring
Sprinkles
Red fondant icing
Instructions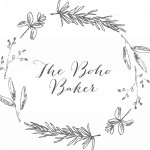 The Boho Baker describes herself as "Baker. Writer. Forager. Wanderer. Organic ingredient and edible floral Enthusiast. Member of the Guild of Food Writers." Very local to our HQ in Preston, she's our fabulous professional guest recipe writer, and champion of celebrating the best of our local produce. Follow her on instagram @thebohobaker
These Christmas wreath meringues make beautiful festive decorations for Christmas cakes, cookies and desserts!
Method:
Preheat the oven to 120C/100C(fan)/gas mark ½. Line a baking sheet with baking paper.
Whisk the egg whites until soft peaks form. Add the sugar, a spoonful at a time, continuing to whisk until the meringue is stiff and glossy. Fold in a little green food colouring before popping the mixture in a piping bag.
Pipe your Christmas wreaths onto the baking sheets. Scatter with sprinkles and bake in the oven for 1 hour. After an hour has passed, turn the oven off but leave the meringues in the oven for a further 60 minutes (preferably overnight).
When the meringues are dry, use the red fondant icing to make a bow for each wreath. Use to decorate cakes and cookies, or enjoy just as they are.