The Boho Baker's Cream Tea Cheesecake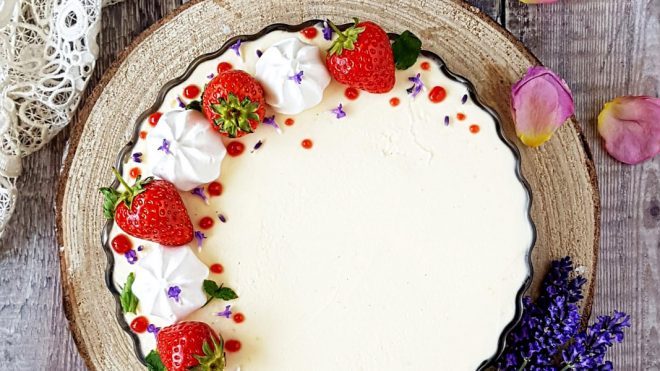 6 servings
4.5 hours to prepare
Ingredients
For the base
4 plain scones
4 digestive biscuits
30g unsalted butter, melted
For the filling
400g cream cheese
180g clotted cream
70g icing sugar
1tsp vanilla extract
For the coulis
100g strawberries
1tsp caster sugar
1tbsp water
1tsp vanilla extract
To decorate
Strawberries, meringues any other sweet treats
Instructions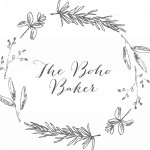 The Boho Baker describes herself as "Baker. Writer. Forager. Wanderer. Organic ingredient and edible floral Enthusiast. Member of the Guild of Food Writers." Very local to our HQ in Preston, she's kindly agreed to do a series of guest recipes for us, celebrating the best of our local produce. Follow her on instagram @thebohobaker
This Cream Tea Cheesecake from The Boho Baker is a deliciously different way to enjoy a cream tea. Scroll to the bottom of the method to see how it's made!
Method
Blitz the scones and digestive biscuits in a food processor. Add the melted butter and stir until smooth. Press the dough into the base of a 20cm round, loose based tin before leaving to set in the fridge for half an hour.
Whisk together the cream cheese and icing sugar. Fold in the clotted cream and vanilla extract, stirring until no lumps of clotted cream remain. Tip the clotted cream filling on top of the scone base and smooth out with the back of a spoon. Refrigerate for 2-4 hours.
To make the coulis, hull and chop up the strawberries and pop them in a pan with the water, sugar, and vanilla. Cook for 3-5 minutes, stirring constantly to ensure it doesn't stick. Using a stick blender, puree the coulis until smooth.
When the cheesecake has set, pipe the coulis on top using a piping bag with the end snipped off. Decorate with strawberries, mini meringues, and any other sweet treats that take your fancy.