The Boho Baker's Elf Cookies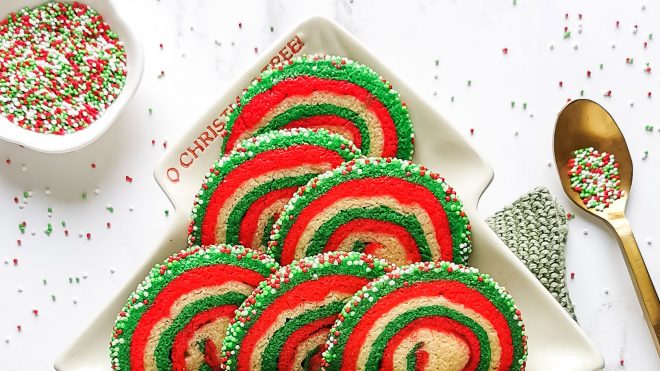 16 servings
10 mins to prepare
Ingredients
280g plain flour
170g unsalted butter
150g caster sugar
1 egg
2 tsp vanilla extract
1/2 tsp baking powder
1/4 tsp salt
Red food colouring
Green food colouring
Christmas sprinkles
Instructions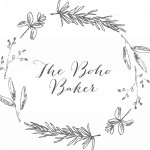 The Boho Baker describes herself as "Baker. Writer. Forager. Wanderer. Organic ingredient and edible floral Enthusiast. Member of the Guild of Food Writers." Very local to our HQ in Preston, she's kindly agreed to do a series of recipes for us, celebrating the best of our local produce. Follow her on Instagram @thebohobaker
METHOD:
1) Cream together the butter and caster sugar until pale and fluffy.
2) Stir in the flour, egg, baking powder, vanilla, and salt. Bring the mixture together with your hands to form a soft dough.
3) Divide the dough into 3 pieces, each one approximately 215g in weight.
4) Knead a little green food colouring into one piece and a little red into another. Leave the third plain.
5) On a sheet of greaseproof paper, roll the green dough into a rectangle the thickness of a pound coin. If the dough is sticky, roll it between two sheets of greaseproof paper.
6) Repeat with the red and plain doughs. Place the red dough on top of the green, and the plain on top of the red.
7) Starting at the short end of the rectangle, slowly pull the sheet of greaseproof paper towards you, as you would a Swiss roll. Roll the dough log in Christmas sprinkles and refrigerate for one hour.
8) Preheat the oven to 180°C/160°C/gas mark 4.
9) Slice the dough log into 1cm thick rounds. Place on a baking tray and bake in the oven for 15 minutes.
10) Leave the cookies to cool on a wire rack. Store in an airtight container and enjoy within 3 days.