The Boho Baker's Gingerbread Doughnuts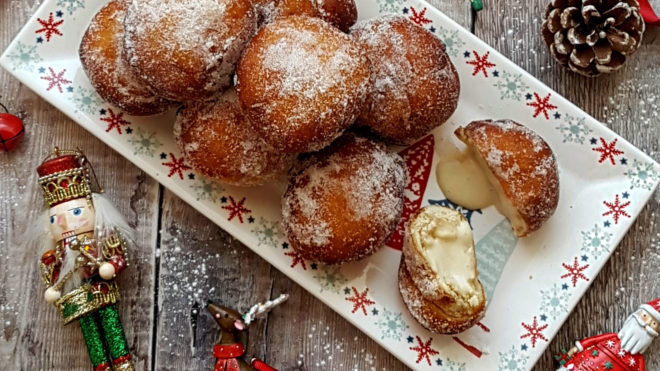 16 servings
3 hours to prepare
Ingredients
For the doughnuts
250g strong white bread flour
250g plain flour
200ml warm milk
100g unsalted butter, softened
10g salt
2 eggs
5g powdered yeast
At least 1 litre oil, for frying
For the filling
284ml whole milk
2 egg yolks
1 vanilla pod
1 small knob preserved ginger, finely chopped
1 heaped tbsp cornflour
1tbsp sugar
1tbsp syrup from the preserved ginger
For the coating
150g caster sugar
3tsp cinnamon
Instructions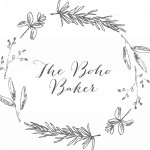 The Boho Baker describes herself as "Baker. Writer. Forager. Wanderer. Organic ingredient and edible floral Enthusiast. Member of the Guild of Food Writers." Very local to our HQ in Preston, she's our fabulous professional guest recipe writer, and champion of celebrating the best of our local produce. Follow her on instagram @thebohobaker
Fabulously fiery festive gingerbread doughnuts!
Method:
Place all of the doughnut ingredients in the bowl of a stand mixer. Mix with a dough hook for 10 minutes.
Remove the dough from the mixer and place in a lightly oiled bowl. Cover with clingfilm or a wet tea towel, and leave to rise for one hour, or until it has doubled in size.
Tip the dough out onto a lightly floured surface and divide into 20 even pieces. Shape into balls and place them on a lined baking sheet. Cover again and leave to rise for a further 45 minutes.
Heat the oil in a deep pan, ensuring the oil does not fill the pan by more than a third. When the oil reaches 175C, deep fry the doughnuts for 5 minutes each, turning regularly to ensure an even cook. Immediately drop each doughnut into a bowl filled with the caster sugar and cinnamon.
Whilst the doughnuts are cooling, prepare the custard by heating the milk in a heavy based pan. Scrape in the vanilla seeds and finely chopped ginger.
In a separate bowl, whisk together the egg whites, ginger syrup, cornflour, and sugar. Once the milk reaches simmering point, slowly add the egg mixture, whisking continuously to avoid any lumps. Reduce the heat and continue to cook until the custard has thickened. Remove from the hob and leave to cool.
When the custard has fully cooled, use it to fill a piping bag fitted with a long piping nozzle. Generously fill each doughnut with custard and enjoy immediately.