The Boho Baker's Lancashire Ale Steamed Mussels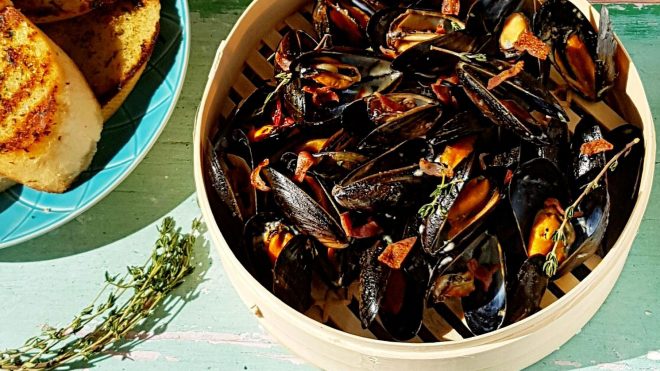 2 servings
20 minutes to prepare
Ingredients
250g mussels
250ml Lancashire Ale
1 white onion, finely chopped
2 bulbs garlic, minced
2 rashers smoked streaky bacon
1tbsp olive oil
3tbsp unsalted butter
Salt and pepper
Sprig of thyme
Instructions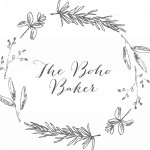 The Boho Baker describes herself as "Baker. Writer. Forager. Wanderer. Organic ingredient and edible floral Enthusiast. Member of the Guild of Food Writers." Very local to our HQ in Preston, she's kindly agreed to do a series of guest recipes for us, celebrating the best of our local produce. Follow her on instagram @thebohobaker
A delightfully fresh and summery mussels dish, which makes the most of Lancashire ale.
Method:
Rinse and scrub the mussels well, discarding any that have opened.
Using a lidded pan, heat the oil and add the garlic, onion, and thyme. Season well, and heat for 3 minutes.
Whilst the onion and garlic are cooking, grill the bacon until crisp. Set aside and chop into small pieces when it has cooled.
Add the ale to the pan and increase the heat until it begins to simmer. Add the mussels and cover the pan, leaving it to steam for 5-10 minutes. Remove the mussels using a slotted spoon, discarding any that have not opened.
Add the butter to the pan and bring to a boil. Pour the sauce over the mussels and sprinkle the bacon over the top to finish. Serve with crusty bread and fresh salad.