The Boho Baker's Magic Cake Eggs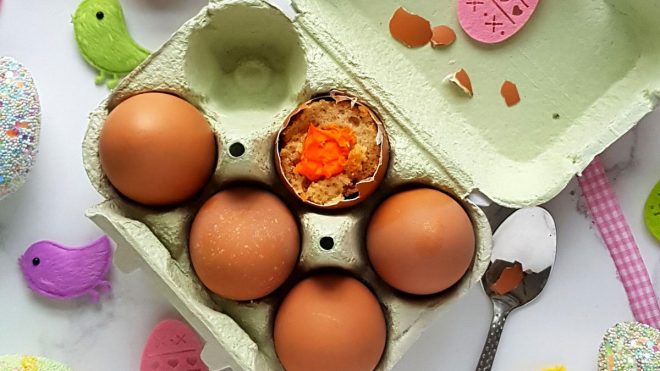 6 servings
30 minutes, plus cooling time to prepare
Ingredients
125g self raising flour
125g caster sugar
125g cake margarine or butter
6 eggs
200g icing sugar
80g butter
1tsp vanilla extract
Splash of milk
Dab of orange food colouring
Instructions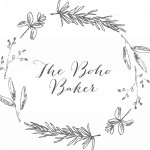 The Boho Baker describes herself as "Baker. Writer. Forager. Wanderer. Organic ingredient and edible floral Enthusiast. Member of the Guild of Food Writers." Very local to our HQ in Preston, she's kindly agreed to do a series of recipes for us, celebrating the best of our local produce. Follow her on instagram @thebohobaker
An eggciting cake recipe with just a touch of Easter magic!
Method:
Gently pierce the base of each egg with a skewer and remove the contents from inside the shell. Empty two of them into your mixing bowl and discard the rest. Rinse the shells with water.
Add the flour, caster sugar, and cake margarine to the two eggs and whisk until well combined. Pop the mix into a piping bag fitted with a long nozzle and pipe it into the empty eggshells (you may need to make the hole in the base of the egg slightly bigger to do this).
Lie the eggs flat on a baking sheet and bake in the oven for 20 minutes at 165C/gas mark 3. Leave to cool before cleaning off any excess cake that has poured out of the eggs whilst baking.
Whisk together the icing sugar, butter, vanilla, milk, and food colouring to making the buttercream filling. Pop it in a piping bag with the same long nozzle as earlier, insert approximately half way into each egg and dispense a small amount of buttercream.
Place the eggs upright in an eggbox to hide the holes at the base. If they're not being eaten that day, seal up the holes with a little royal icing. Peel and enjoy like a normal boiled egg.