The Boho Baker's March Pie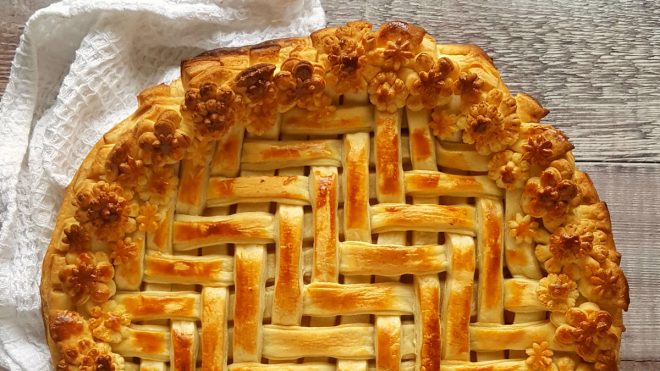 4 servings
1 hour 40 minutes to prepare
Ingredients
500g puff pastry
4 medium chicken thighs
250g smoked bacon lardons
2 leeks, chopped
1 onion, peeled & halved
100g baby button mushrooms, chopped
2 pints milk
2tbsp plain flour
1 bay leaf
1tsp peppercorns
1 egg, beaten
Instructions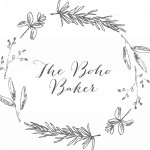 The Boho Baker describes herself as "Baker. Writer. Forager. Wanderer. Organic ingredient and edible floral Enthusiast. Member of the Guild of Food Writers." Very local to our HQ in Preston, she's kindly agreed to do a series of recipes for us, celebrating the best of our local produce. Follow her on instagram @thebohobaker
This delicious chicken, bacon and leek pie is beautifully decorated in a celebration of the start of Spring. It's very easy to make and is sure to be enjoyed by the whole family.
Method
Preheat the oven to 200C/Gas Mark 6.
Place the chicken thighs, onion, bay leaf, and peppercorns in a pan and cover with the milk. Bring to boiling point, then reduce the heat and leave to simmer for 30 minutes, or until the chicken is cooked. Take the chicken out of the pan and remove the meat from the bones. Reserve the milk.
In a separate pan, fry the bacon lardons for 3 minutes. Add the leeks and mushrooms, then continue to fry until the leeks are soft and the mushrooms have browned. Reduce the heat and stir in the flour. Add a ladle of the milk that was used to cook the chicken and stir. Keep adding milk, a little at a time, until you have enough sauce to cover the pie filling. Stir in the chicken and set aside.
Roll out half of the puff pastry on a worktop that has been dusted with flour. Use this sheet to line your pie dish before scooping in your filling. Roll out the rest of the pastry and slice it into strips before placing it on top in a lattice pattern. Use cookie cutters to cut out flowers and leaves from your left-over pastry.
Brush the top of the pie with beaten egg and bake in the oven for 30-40 minutes, or until golden brown and bubbling. Serve with mashed potato and greens.