The Boho Baker's Mini Egg Cookie Pie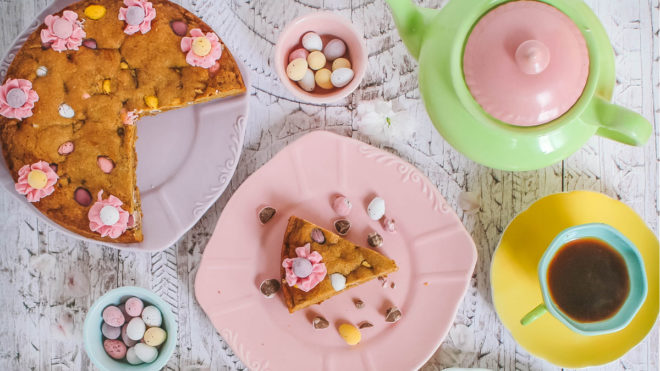 10 servings
1 hour to prepare
Ingredients
For the cookie
115g unsalted butter
135g brown sugar
1tsp vanilla extract
1 egg
210g plain flour
1/2tsp bicarbonate of soda
100g mini eggs, plus extra for decorating & eating
For the frosting
100g icing sugar
40g unsalted butter
1tsp vanilla extract
Dab of pink food colouring
Splash milk
Instructions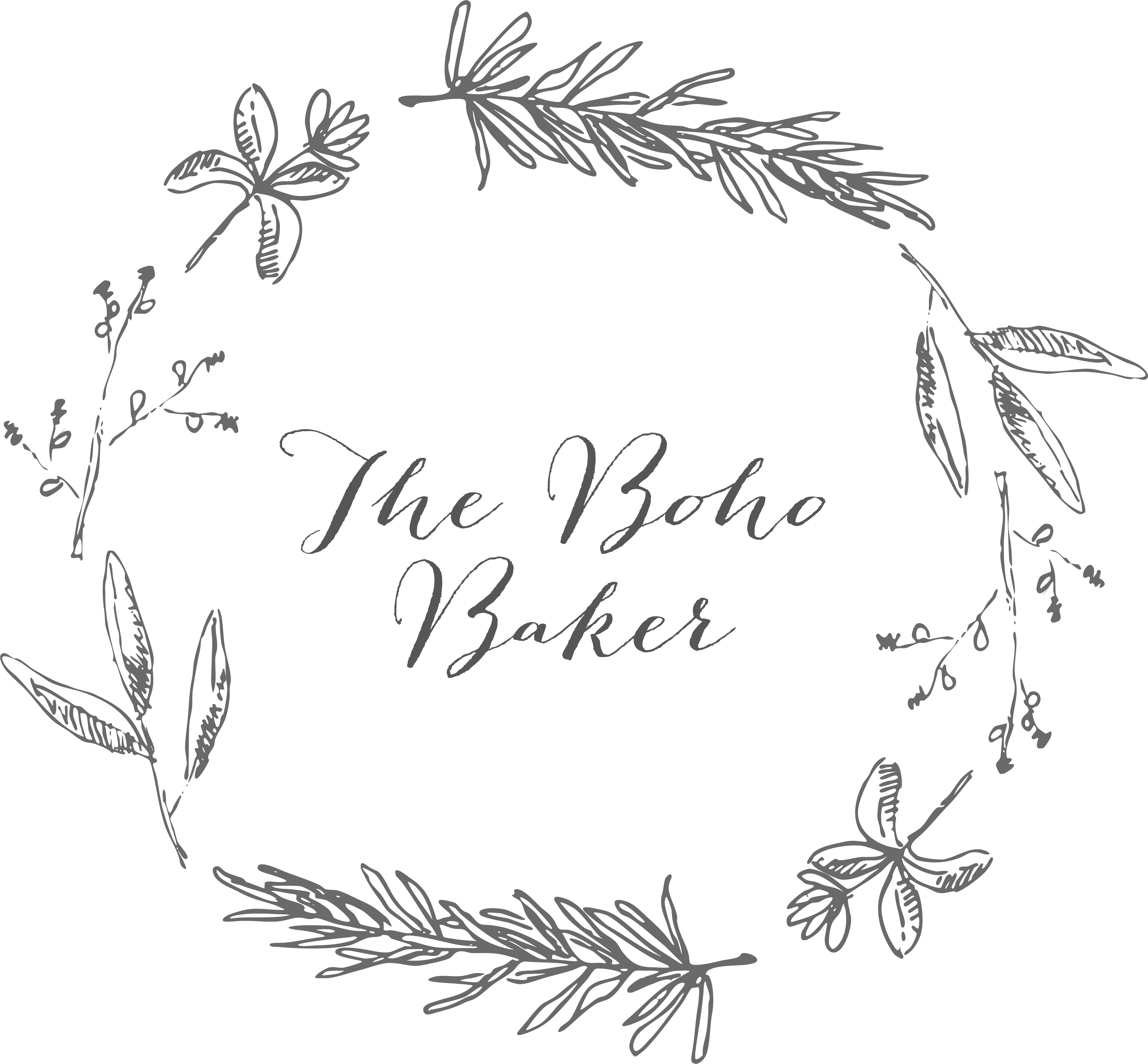 The Boho Baker describes herself as "Baker. Writer. Forager. Wanderer. Organic ingredient and edible floral Enthusiast. Member of the Guild of Food Writers." Very local to our HQ in Preston, she's our fabulous professional guest recipe writer, and champion of celebrating the best of our local produce. Follow her on instagram @thebohobaker
Mini egg cookie pie! There's really nothing more to say.
Method:
Preheat oven to 180C/160C (fan)/gas mark 4. Grease and line a round 20cm cake tin in preparation.

Whisk together the brown sugar and butter until pale and fluffy. Add the vanilla extract and egg, mixing until well combined. Sift in the flour and bicarbonate of soda, gently mixing until the dough comes together.

Pop the mini eggs in a plastic food bag and give them a bash with a rolling pin. Tip the broken mini eggs into the dough and knead them in with your hands.

Transfer the dough to your prepared tin, pressing it down evenly with your hands. Bake in the oven for 18-20 minutes. Don't worry if it looks underdone in the centre, this pie is meant to be soft and squidgy.

Leave the pie to cool slightly on a wire rack. Meanwhile, make the frosting by whisking all the ingredients together until smooth.

Pipe rosettes of buttercream on top of the pie and top with extra mini eggs. Delicious served cold with a cup of tea, or warm with a dollop of vanilla ice cream.