The Boho Baker's Mini Waffle Bites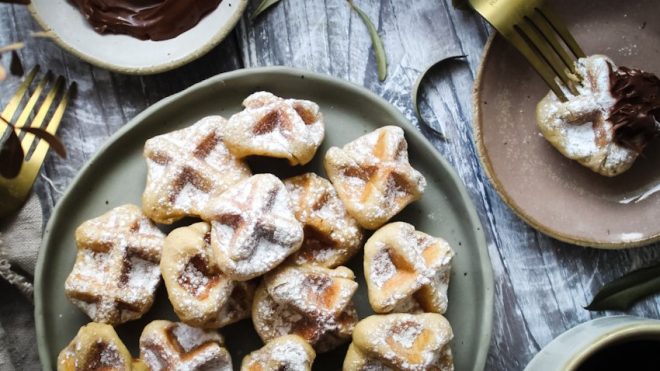 16 servings
20 mins to prepare
Ingredients
250g plain flour
1/2 tsp dried/instant yeast
35g dark brown sugar
1/2 tsp cinnamon
110g unsalted butter
120ml milk
Pinch of salt
1 tbsp icing sugar
4 tbsp chocolate spread to serve
Instructions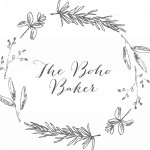 The Boho Baker describes herself as "Baker. Writer. Forager. Wanderer. Organic ingredient and edible floral Enthusiast. Member of the Guild of Food Writers." Very local to our HQ in Preston, she's kindly agreed to do a series of recipes for us, celebrating the best of our local produce. Follow her on Instagram @thebohobaker
METHOD
Combine the flour, yeast, brown sugar, cinnamon and salt in a large bowl. Stir to combine.
Gently heat the milk and butter either on the hob or in short spurts in the microwave until the butter has melted. Leave to cool.
Add the milk mixture to the dry ingredients and stir until a loose dough has formed. Transfer the dough to the bowl of a stand mixer fitted with a dough hook and mix for 10 minutes on a medium speed.
Cover the mixing bowl and leave the dough to rise for one hour.
Turn the dough out onto a worktop and divide into 36 pieces (or thereabouts). Roll each piece into a ball.
Heat up the waffle maker and add a few dough balls, ensuring they are evenly spaced. Cook for 2 minutes before removing and repeating.
Sprinkle the waffle bits with icing sugar. Heat the chocolate spread in the microwave and transfer to a small bowl for dipping. Enjoy immediately.