The Boho Baker's Pink Velvet Ice Cream Cake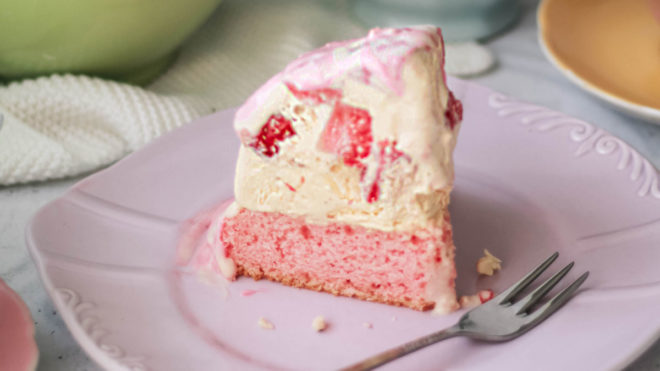 8 servings
1 hr 30 minutes plus overnight to prepare
Ingredients
For The Sponge
115g caster sugar
115g self raising flour
115g baking margarine
2 eggs
Drops of pink food colouring
For The Filling
500g vanilla ice cream, softened
200g strawberries, chopped
For The Topping
150ml double cream
300g white chocolate
Drop of pink food colouring
Instructions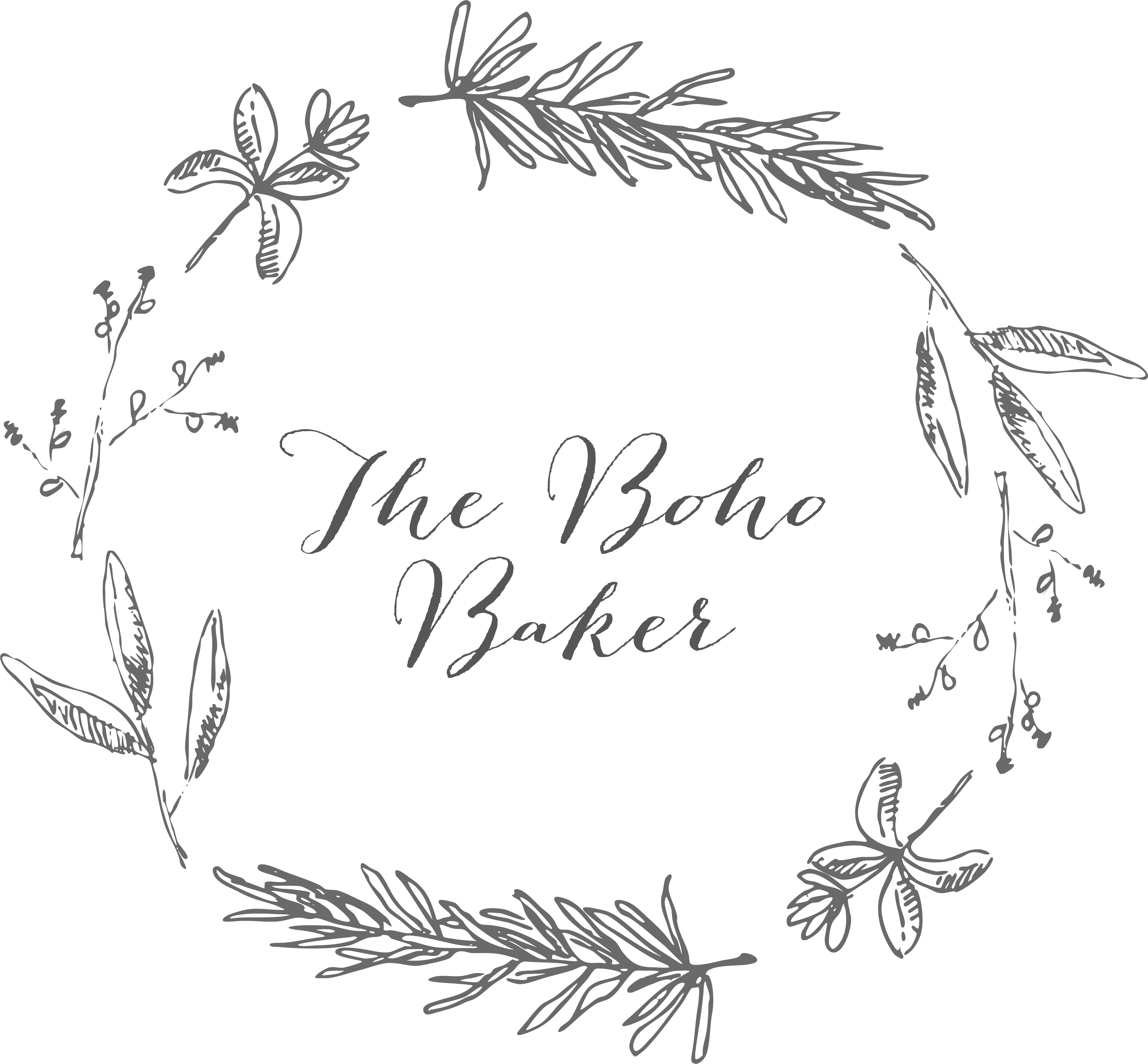 The Boho Baker describes herself as "Baker. Writer. Forager. Wanderer. Organic ingredient and edible floral Enthusiast. Member of the Guild of Food Writers." Very local to our HQ in Preston, she's our fabulous professional guest recipe writer, and champion of celebrating the best of our local produce. Follow her on instagram @thebohobaker
Method:
 Preheat the oven to 160C/140C (fan)/gas mark 3. Grease and line a 15cm wide cake tin in preparation.

Combine the sponge ingredients in a bowl and whisk until well combined. Transfer to the prepared cake tin and bake in the oven for 50 minutes, or until a skewer inserted into the centre of the cake comes out clean.

 Whisk together the ice cream and chopped strawberries. Pour the mixture into a pyrex bowl approximately 15cm wide. Top with the sponge cake and wrap the bowl in some cling film before freezing overnight.

Shortly before serving, make the topping by breaking up the white chocolate into a pan. Add the cream and food colouring and gently heat until well combined. Leave to cool slightly.

Remove the ice cream cake from the freezer and dip the bowl into a pan of hot water to release. Tip the cake onto a plate and pour the pink chocolate ganache over the top. Serve immediately.