The Boho Baker's Spiced Pumpkin Bread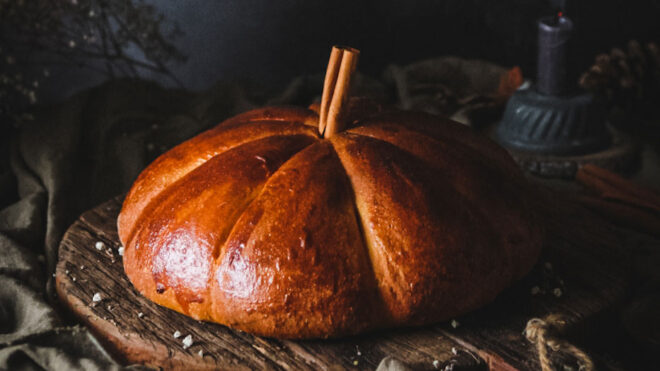 10 servings
20mins to prepare
Ingredients
450g Strong white bread flour
45g Caster sugar
45g Butter, softened
6g Instant/dried yeast
6g Salt
160g Pumpkin, pureed
70ml Condensed milk (plus extra to glaze)
130ml Milk
1tsp Ground cinnamon
1tsp Ground ginger
1/4tsp Ground cloves
1/4tsp Ground nutmeg
1 Cinnamon stick, to decorate
Instructions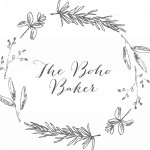 The Boho Baker describes herself as "Baker. Writer. Forager. Wanderer. Organic ingredient and edible floral Enthusiast. Member of the Guild of Food Writers." Very local to our HQ in Preston, she's kindly agreed to do a series of recipes for us, celebrating the best of our local produce. Follow her on Instagram @thebohobaker
METHOD
1) Place all of the ingredients into the bowl of a stand mixer fitted with a dough hook. Mix on a medium/low speed for 10 minutes.
2) Cover the bowl with cling film or a damp tea towel. Leave to rise for one hour.
3) Cut four pieces of baking string into 40cm lengths and lay them out in a star formation over your baking tray. Place the ball of dough on top and tie the strings together to create the ridges of the pumpkin. The strings do not need to be tight at this point, the shape will be created as the dough rises.
4) Leave the loaf to rise for a further 30 minutes. Glaze with a little condensed milk and bake for 25-30 minutes at 180°C/160°C (fan)/gas mark 4.
5) Remove the loaf from the oven and leave to cool completely before snipping and removing the straights. Pop a cinnamon stick in the centre. Enjoy within 3 days.