The Boho Baker's Star Cake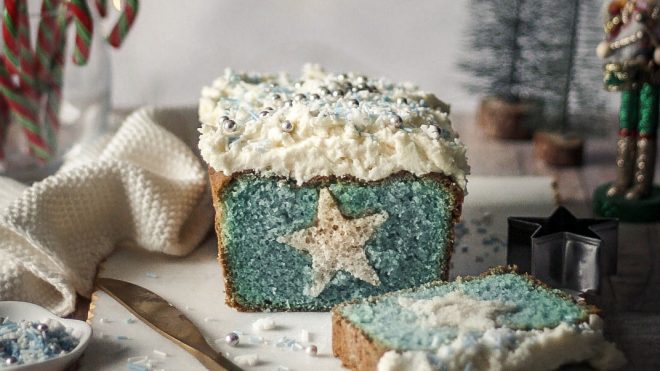 10 servings
20 mins to prepare
Ingredients
340g unsalted butter
350g golden caster sugar
6 medium eggs
350g self raising flour
150g plain flour
Zest and juice of 2 lemons
Dash of blue food colouring
For the frosting
200g icing sugar
75g unsalted butter
2-3 tsp milk
1 tsp vanilla
Christmas sprinkles
Instructions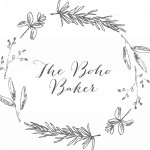 The Boho Baker describes herself as "Baker. Writer. Forager. Wanderer. Organic ingredient and edible floral Enthusiast. Member of the Guild of Food Writers." Very local to our HQ in Preston, she's kindly agreed to do a series of recipes for us, celebrating the best of our local produce. Follow her on Instagram @thebohobaker
METHOD:
1) Preheat the oven to 170°C/150°C (fan)/gas mark 3. Grease and line one small loaf tin and one 17cm square cake tin.
2) Cream together the butter and caster sugar until pale and fluffy. Whisk in the eggs, flours, lemon zest and juice.
3) Transfer approximately one third of the batter to the square cake tin. Bake in the oven for 35-50 minutes, or until a skewer inserted into the centre comes out clean. Leave to cool on a wire rack.
4) Cut as many star shapes out of the sponge as possible.
5) Stir a little blue food colouring into the remaining cake batter. Spoon a little batter into the bottom of the loaf tin and line up the star pieces.
6) Spoon the remaining blue batter over stars and bake in the oven for 45-50 minutes.
7) When the loaf is completely cool, make the frosting by whipping together the butter, icing sugar, milk, and vanilla. Spread the frosting over the loaf and top with Christmas sprinkles.