The Boho Baker's Strawberry & Cinnamon Pie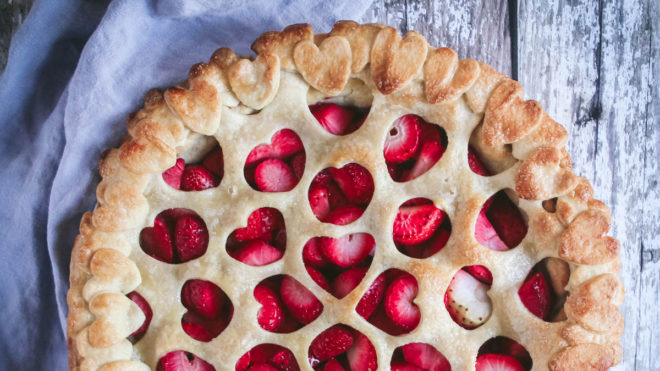 6 servings
1 hour 15 minutes to prepare
Ingredients
For The Pastry
270g plain flour
50g caster sugar
225g unsalted butter, cubed
2 egg yolks
1tsp salt
A little iced water
For The Filling
600g strawberries, hulled
100g caster sugar
3tbsp cornflour
1tbsp ground cinnamon
To Glaze
1 egg, beaten
Instructions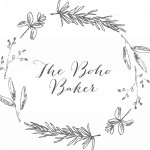 The Boho Baker describes herself as "Baker. Writer. Forager. Wanderer. Organic ingredient and edible floral Enthusiast. Member of the Guild of Food Writers." Very local to our HQ in Preston, she's our fabulous professional guest recipe writer, and champion of celebrating the best of our local produce. Follow her on instagram @thebohobaker
This beautifully decorated strawberry pie proves that creating a showstopping pie needn't be difficult!
Method:
 Preheat the oven to 180C/160C(fan)/gas mark 4.

 Combine the plain flour, caster sugar and salt in a large bowl. Rub the butter into the dry ingredients until the mixture resembles fine breadcrumbs.

Add the egg yolks, stirring them in using a cutlery knife. Start to add the iced water a spoonful at a time until the dough looks like it is coming together. Turn the dough out onto a lightly floured surface and knead to form a smooth ball. Divide the dough in two and wrap each piece in cling film before refrigerating for 15 minutes.

Whilst the dough is in the fridge, chop the strawberries into quarters and add them to a bowl along with the caster sugar, cornflour and cinnamon. Give the mixture a good stir and set aside.

Remove the pastry from the refrigerator and roll both pieces out into discs approximately 25cm-30cm in diameter. Use one of the pastry circles to line a 20cm (approx) pie dish, trimming off the excess with a knife. Pour in the strawberry filling.

If you're keeping your pie crust plain, simply brush the edges of the pastry base with a little beaten egg and place the second pastry circle on top, pinching the edges with your fingers to seal it up. If you want to make a decorative pie crust, place the second circle of pastry onto a sheet of greaseproof paper and use cookie/sugarcraft cutters to create a design. Brush the edge of the pastry base with a little beaten egg and then flip the greaseproof paper on top (this should enable you to get the lid on without disturbing the design). Add any other decorative pastry pieces before brushing the top of the pie with beaten egg.

Bake the pie for 30-40 minutes, or until the pastry is crisp and golden. Serve with a pouring of cream or dollop of vanilla custard.
Ask The Boho Baker
If you've got a recipe or foodie question you'd like to ask The Boho Baker, why not fill in our online form here? She may answer your question as part of her new monthly blog, visit our blog page here to take a look.