Whisky Sauce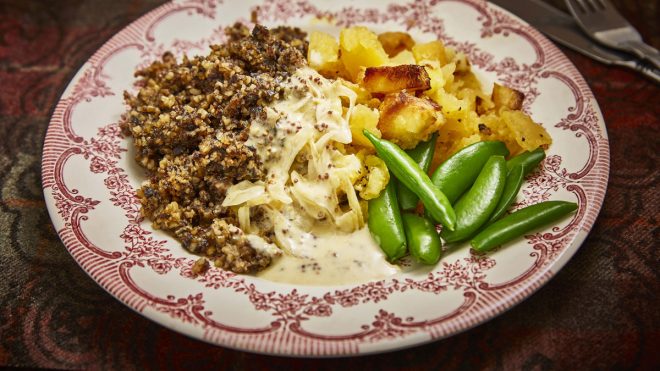 4 servings
1 hour to prepare
Ingredients
1tbsp olive oil
1tbsp plain flour
1 onion, sliced
1tbsp whole grain mustard
150ml vegetable stock
2tbsp whisky
350ml double cream
Squeeze of lemon
Instructions
The classic whisky sauce to accompany your Burns' Night celebrations.
Heat the olive oil in a large saucepan, then add the onions and let them cook very gently for 45 minutes, until they have become caramelised.
Add the mustard, and then stir the flour in well. Whisk in the vegetable stock and whisky, and then bring to the boil, whisking all the time. Take off the heat, stir the cream through and add a squeeze of lemon juice to taste, and serve immediately with haggis, neeps and tatties!