Yorkshire Gin Tea Loaf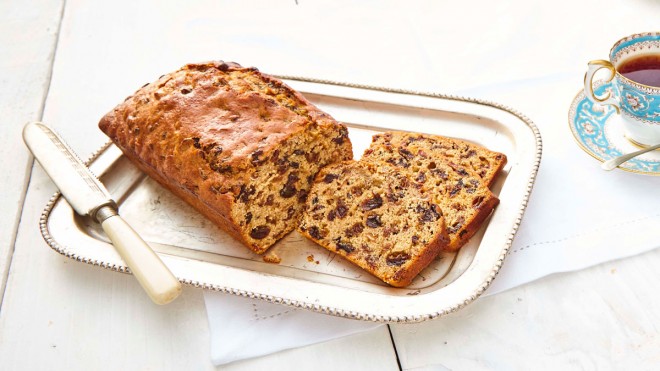 8 servings
70 minutes plus an overnight soak to prepare
Ingredients
60ml Masons Yorkshire Tea Gin
180ml Booths Afternoon Tea, cooled
300g dried mixed fruit of your choice
200g self raising flour
100g soft brown sugar
1 egg
Instructions
A traditional Yorkshire recipe with a cheeky gin twist!
Method:
Place the fruit into a large bowl or lidded tub. Mix together the tea and gin then pour over the fruit. Soak overnight in a cool dry place, not in the fridge.
Preheat the oven to 180ºc / 350ºf / gas mark 4, then grease and line a 2lb loaf tin.
Sieve the flour into a bowl, and add the fruit mixture including the liquid, along with the egg and sugar then stir until well mixed.
Spoon into the loaf tin and bake for about an hour or until golden and a skewer inserted into the cake comes out clean.
Chefs Tip
Increase the gin content by another 30ml if you prefer a stronger gin taste, but be sure to reduce the amount of tea by 30ml to ensure a good bake.
Booths operate a think 25 policy. See drinkaware.co.uk for the facts.