Burscough
Welcome to your Burscough store page! We offer a complete shopping experience for customers who can purchase all their groceries, fresh produce, beer, wines and spirits in one place.
Booths is renowned for its artisan quality and sourcing fresh, seasonal produce and its fresh food counters are pride of place in store. Many shoppers choose Booths for its unrivalled selection of local produce and Booths Burscough is no different with an abundance of local produce suppliers close by. The store is perfectly placed to take advantage of suppliers from all of our 4 regions – Lancashire, Yorkshire, Cumbria and Cheshire. Booths Burscough also features an attractive café serving a delicious range of cakes, drinks and snacks.
The store is built on the original site of HMS Ringtail.
Did you know as a store we have chosen support the following charities throughout 2017:
Rainbow House http://thelegacy-rainbowhouse.com/ The Legacy Rainbow House, Charity Number: 1127498 – Company Number: 6725399
The Zak Vali Foundation http://thezvfoundation.co.uk/about-us/ helps families with the funeral costs if a child passes away. Charity Number:  1168999
At our stores we like to support our communities in any way that we can. If you'd like to get in touch with us to see how we can help you, whether it's using our café space out of hours, or a donation to your raffle please get in touch. You can find the store manager's details, a contact email address and telephone number on the right if you're viewing on desktop, or below if you're on mobile.
In Store Facilities
Bakery
Booths Café
Butcher
Cafe
Cheesemonger
Delicatessen
Electric Vehicle Charging
Fishmonger
Hot Food
Juice Bar
Lottery
Olive Bar
Petrol Station
Blog & Latest News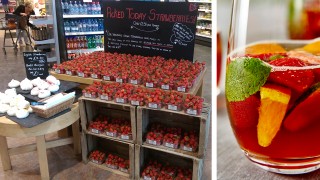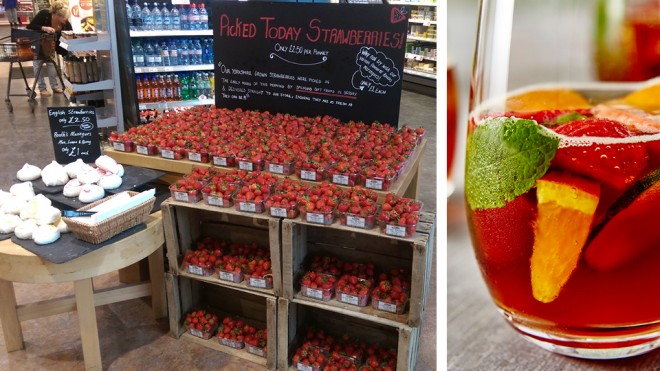 Written on June 29th, 2016
---
Did you know the tradition of enjoying strawberries and cream at Wimbledon dates back to 1877? Last year, 140,000 portions of English strawberries were served at the grand slam event so there's no … Read More