Longton, Preston

To view our latest Coronavirus updates, click here.
The toilets at this store are currently open, please adhere to social distancing rules when queuing and using these facilities.
---
We've Improved Your Store!
Cafe
We've made some exciting changes to your Longton store, including refurbishing the café, which is now open. Although Booths has been a part of Longton since 1927, your current Longton store was built on the site of an old mansion house back in 2001, and is surrounded by protected trees. The redesign of the café has been inspired by these trees, making use of autumnal colours  and featuring a tree art installation.
After listening to your feedback, as part of the refurbishment we've added in hot food facilities so we're now serving a selection of delicious hot meals such as Posh Fish Finger Sandwich, Booths Three Bean Chilli with Lime Rice & Coriander (V) and Gammon, Free Range Egg and Chips.
Fish Counter
Also new to Longton is a fresh fish counter. Our in store fishmonger will be ready to greet you and recommend the best fish for your recipe. The fish you find on our counters is sourced locally from one of the few independent family-run wholesale seafood and fish suppliers in the North West of England, My Fish Company. Based in Fleetwood with its strong history in the fishing industry, they're able to deliver the freshest quality produce to us for our customers day in, day out.
Environmental Considerations
The lights across the store have been replaced, changing to LED lights, which are kinder to the environment. Our fridges and freezers have also been replaced by C02 fridges and freezers to reduce our carbon footprint.
What Else is In Store?
From fresh British meat at our butcher counter, to gourmet cheese from the cheesemonger, fresh fruit and veg from our new look produce department and a huge range of beer and wines, we've got a fantastic range of food and drink available at our Longton store.
Close by to Longton village centre, this store is perfectly placed to take advantage of suppliers from across, what we like to call, Booths Country – Lancashire, Yorkshire, Cumbria and Cheshire.

Parking at Longton
Disabled and Parent and Child parking bays are available at Longton.
Customers shopping at Booths are entitled to two hours of free parking at the Longton store car park.
We're aware that some shoppers have found it difficult to find a parking space at Booths Longton, so to ensure Booths customers have a better opportunity to park, we've introduced number plate recognition cameras. We'd like to assure you that we do not receive any profit from this.
Instavolt Rapid Chargers have now been installed at this store.
How We Can Help
If you'd like to get in touch to see how we could help you, whether it's using our café space out of hours or perhaps a donation to your raffle, let us know and we'll see what we can do!
We look forward to seeing you soon.
In Store Facilities
Amazon Lockers
Bakery
Booths Café
Butcher
Cash Point
Cheesemonger
Delicatessen
Free Parking
Fresh Meat Counter
Hot Food Counter
John Lewis Click and Collect
Juice Bar
Lottery
Olive Bar
Photo Booth
Recycling Facilities
Salad Bar
Blog & Latest News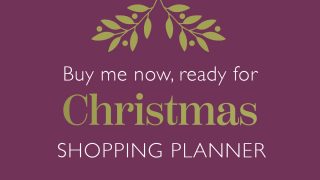 Written on November 12th, 2020
---
Our Christmas Shopping Planner 2020 is filled with key arrival dates of your festive favourites into our stores, as well as great offers, to help you get organised for the big day! As … Read More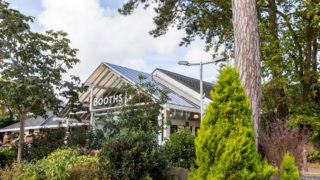 Written on October 24th, 2019
---
We've made some exciting changes to your Longton store, including refurbishing the store's café, which is now open! Although Booths has been a part of Longton since 1927, your current Longton store was built … Read More