Longton, Preston

To view our latest Coronavirus updates, click here.
The toilets at this store are currently open, please adhere to social distancing rules when queuing and using these facilities.
---
---
Booths Store and Cafe
Booths cafe opening times:
Monday – Saturday 8.00am – 5.00pm
Sunday 9.30am – 4.00pm
Last hot food orders at 3.00pm.
To take a look at the menu, click here.
---
Say Hello to Petal & Twig
Celebrated local florists Petal & Twig are selling sustainably sourced, local and British-grown seasonal flowers from their concession stand in store.
The flower stand will be restocked daily with simple bunches of flowers and foliage to arrange at home, and a selection of 'pick up' posies and bouquets. Bespoke bouquets are also available to pre-order and collect in store. From Friday to Saturday 9am-2pm there will be a florist in store to make up your bouquet whilst you shop.
To find out more, click here.
What Else is In Store?
From fresh British meat at our butcher counter, to gourmet cheese from the cheesemonger, fresh fruit and veg from our new look produce department and a huge range of beer and wines, we've got a fantastic range of food and drink available at our Longton store.
Close by to Longton village centre, this store is perfectly placed to take advantage of suppliers from across, what we like to call, Booths Country – Lancashire, Yorkshire, Cumbria and Cheshire.

Parking at Longton
Disabled and Parent and Child parking bays are available at Longton.
Customers shopping at Booths are entitled to two hours of free parking at the Longton store car park.
We're aware that some shoppers have found it difficult to find a parking space at Booths Longton, so to ensure Booths customers have a better opportunity to park, we've introduced number plate recognition cameras. We'd like to assure you that we do not receive any profit from this.
Instavolt Rapid Chargers have now been installed at this store.
Supported Charity for 2022: Heartbeat
We look forward to seeing you soon.
In Store Facilities
Amazon Lockers
Bakery
Booths Café
Butcher
Cash Point
Cheesemonger
Delicatessen
Free Parking
Fresh Meat Counter
Hot Food Counter
John Lewis Click and Collect
Juice Bar
Lottery
Olive Bar
Petal & Twig
Photo Booth
Recycling Facilities
Salad Bar
Blog & Latest News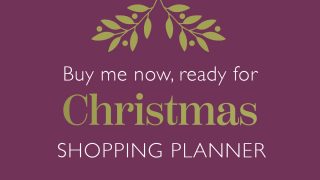 Written on November 12th, 2020
---
Our Christmas Shopping Planner 2020 is filled with key arrival dates of your festive favourites into our stores, as well as great offers, to help you get organised for the big day! As … Read More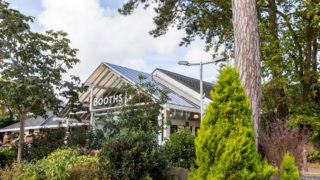 Written on October 24th, 2019
---
We've made some exciting changes to your Longton store, including refurbishing the store's café, which is now open! Although Booths has been a part of Longton since 1927, your current Longton store was built … Read More