10 of the Best on AmazonFresh
Written on October 27th, 2017
---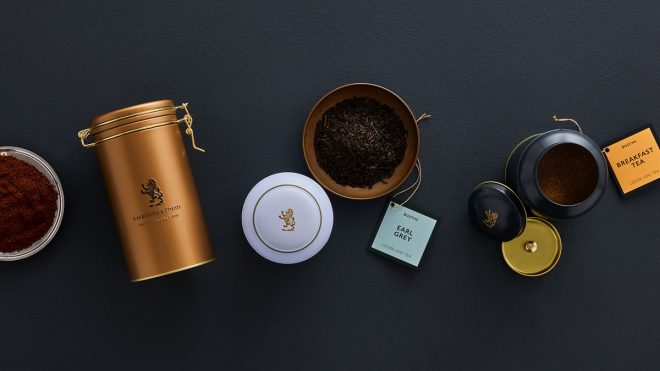 As you now know, our fabulous Booths range is available on AmazonFresh, available in 302 postcodes across London, Surrey, Hampshire, Bedfordshire and Hertfordshire. Customers benefit from fast and flexible delivery, with one-hour delivery slots available from 7am to 11pm, seven days a week, and customers ordering their groceries at lunch can have them delivered in time for dinner. Customers in selected postcodes have three different options for same day delivery, including 10am for 2pm delivery, 12pm for 5pm delivery and 4pm for 8pm delivery.
We've gathered our absolute favourite products now available through AmazonFresh. If you're tempted by any of them simply click on the titles to go to the AmazonFresh online shop:
Booths tea and coffee
The Booths story begins with tea and coffee. Founder Edwin Henry Booth started as a tea dealer and his expertise has been passed on through generations of the family. Booths blend their tea and roast their coffee in-house.
The coffees include Monsoon Malabar, which is picked during the rainy season and dried by Indian monsoon winds for a smooth, velvety character, and Booths Darjeeling, made to an old family specification.
Monsoon Malabar Coffee £3.50, 227g
Darjeeling Tea Bags £1.85 125g
Booths Lancashire Lamb Hotpot £3.30, serves 1 400g
Booths Ready to Cook meals are made with 100% British meat and developed with local butchers using authentic traditional recipes. Booths Lancashire Lamb Hotpot is made with Cumbrian Herdwick lamb, cooked in a rich redcurrant jelly and rosemary gravy with diced root vegetables, topped with layers of sliced potatoes. Perfect for mid-week supper.
Booths Fish Pie £3.60 400g serves 11
Fresh Scottish Coley, King prawns, salmon & award winning smoked salmon, in a creamy pinot grigio white wine & lemon sauce, spinach, topped with mash potato and a parsley crumb. Made for Booths by local Lancashire producers.
Booths Rosemary and Sea Salt Almonds £3.10 150g
A dramatic departure from dry roasted peanuts, these Great Taste Award winning nuts are the ultimate drinks snack. Roasted and glazed almonds are flecked with rosemary and sea salt. Superb accompanied by gin & tonic.
Victorian Sausage Bake £5.00 900g serves 3Booths Victorian Sausage Bake uses Booths' delicious Victorian pork sausages which are made by Booths using outdoor-bred British pork, seasoned with spices and dotted with diced potatoes and red onion wedges before being glazed with rosemary, thyme and tomatoes. A quick and delicious mid-week supper for the whole family.
Slow Cooked Pork Belly & Black Pudding £5.95 800g serves 2
Slow cooked British pork belly with diced British black pudding in a Bramley apple sauce.
Booths Macaroni & Cheese (Great Taste Award Winner) £2.95 400g serves 1
Winner of two Great Taste Awards in 2017, this delicious Macaroni is made with three cheeses; macaroni pasta in a cheddar cheese sauce, topped with mozzarella and an Italian hard cheese crumb. Serves one. Not for sharing.
Booths Tarte Au Citron £4.50 450g serves 6
This zingy patisserie is a favourite with the team at Good Housekeeping. Serve with a cup of Booths Monsoon Malabar Coffee for a slice of Saturday morning heaven.
Booths Sticky Toffee Pudding £3.75 400g serves 4
Another Great Taste winner this year, Booths Sticky Toffee Pudding is a great Northern classic. Specially made for Booths, it consists of rich, buttery sponge pudding with juicy dates, topped with sticky toffee sauce.
Booths Tandoori Chicken Biryani £3.30, 350g serves 1
A Persian spiced basmati rice and onion dish with creamy spiced tomato sauce, to serve one.