A Truly British Bacon Butty!
Written on July 3rd, 2015
---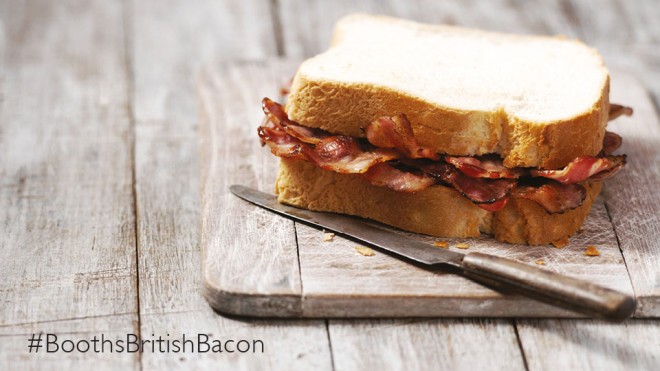 We support British Farmers by only stocking 100% British bacon, including bacon sold in our cafes and restaurants. We are committed to supporting British family farming and recently took the decision to only stock British bacon and rebrand all Booths own label bacon to clearly underscore its British provenance.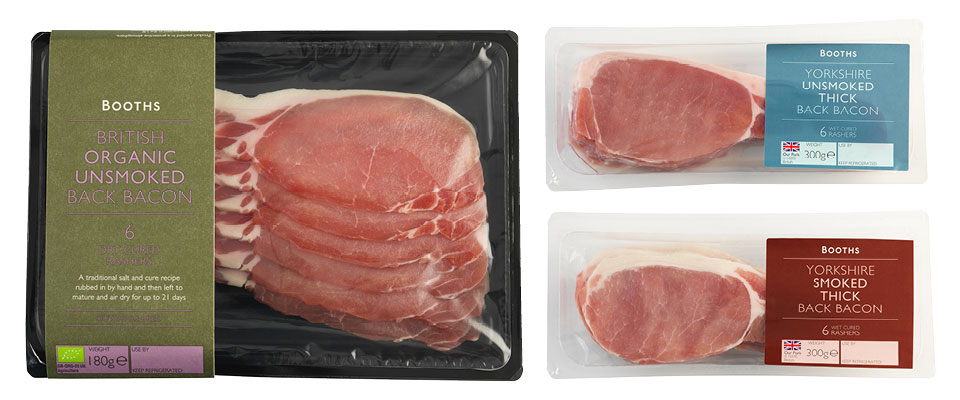 We are renowned for forging close links to local suppliers and supporting British farming, so when we found a way to switch to exclusively British bacon in May we were delighted to further support locally produced food and drink. We are the only UK supermarket to stock fresh meat exclusively from the UK, and the majority of our lamb, beef and pork is sourced locally from the 4 counties in which Booths trades. David Simons Meat Buyer states:
We wanted to make a clear stand that 100% of our bacon was reared locally in Britain and it's really pleasing that we can source the vast majority of our own label bacon range of smoked, unsmoked and dry cured bacon from Yorkshire farmers. Our bacon ranges have been developed to our specifications with support from eighth generation smoker and curer Colin Woodall, whose family has been smoking bacon and hams for over two centuries in Yorkshire. Great local produce, coupled with expert experience in curing and the patient maturation of 21 days, gives us the confidence that we're offering the best bacon on the market to give a truly British bacon butty!