Bike For Mike
Written on August 30th, 2016
---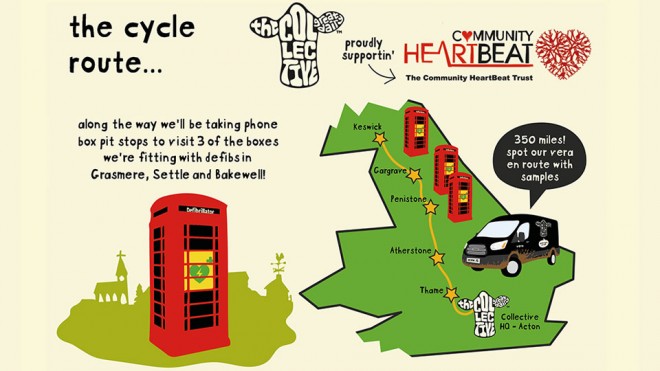 This event is on September 2nd, 2016
Join us at your Kirkby Lonsdale store this Friday 2nd September and at your Ilkley store on Saturday 3rd September between 10am – 4pm to sample gourmet honeyed plum 'n' ginger yoghurt from The Collective, and help us to raise a bit of cash for The Community Heartbeat Trust.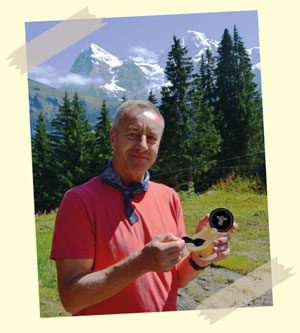 Mike Hodgson tragically died in August 2015 aged 57 after suffering a sudden cardiac arrest whilst out biking near his home in the Lake District. Mike spent his week between his work in London as co-founder of the gourmet yoghurt company "The Collective UK" and family life in Keswick.
In his memory his family and The Collective have joined forces with the charity "The Community Heartbeat Trust" to raise money to bring retired red telephone boxes back to life by placing life-saving defibrillators in them. Mike's wife, children and his brother along with colleagues from The Collective are cycling from Mike's home in the Lakes to The Collective HQ in Acton, London; an epic 350 miles with
20,000 ft of climbing over 5 days from 2nd – 6th September. They have set a goal of raising enough money for at least 10 defib phone boxes both through fundraising from the bike ride and a special honeyed plum 'n' ginger Limited Edition yoghurt, with 5p per tub sold being donated to the CHT. Mike was a big fan of Plum and so this one is for him!
Any additional support you can give in the way of donations would be greatly appreciated. As well as tasting events at Ilkley and Kirkby Lonsdale, there will be collection boxes at your Windermere and Settle stores, or alternatively donate securely online via just giving here.
Thank you from Booths, The Collective, The Community Heartbeat Trust and all the Hodgsons