Bob On Paintings at Booths Kendal
Written on August 12th, 2019
---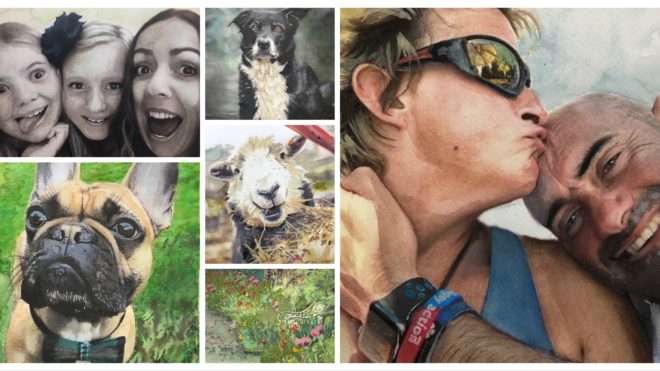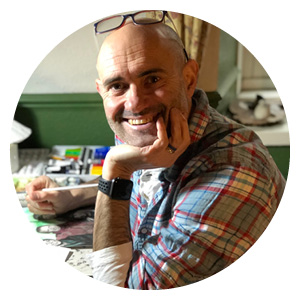 Our Kendal store is proud to be working with local artist Bob Sutcliffe, from Bob On Paintings. Bob taught himself to paint after a heart attack in 2017, after never having painted before. Gifts for friends and family soon turned to commissions to raise money for charity, and since then he has raised in excess of £50,000. He also sells cards, paintings and prints across South Lakes – always for charity. Specialising in pet portraits, landscape and people, his style is varied but often realistic.
"When I was 46, I developed a heart condition and, as part of the road to recovery, I was encouraged to do something relaxing. So I started painting. I hadn't done any art since I was at school but, bizarrely and out of nowhere, I had developed a new skill! Paintings for friends and family soon grew into more and more commissions! I started to combine different media to create something quite new.
I decided to raise money for charity including The British Heart Foundation, Epilepsy Action and Children with Cancer. I also supported a range of other charities and local causes raising £1000s in donations and in kind. "
Bob's greetings cards, paintings and prints are now available in store and can be purchased at the café till. Prices start at £2.50 for cards, prints start at £10.00 and paintings are individually priced. All proceeds from the sales of these are going to The Lighthouse Community Mental Health Hub.
Find Bob on Facebook and Instagram @bobonpaintings or visit his website here.