Booths Baby Food Boost
Written on October 5th, 2016
---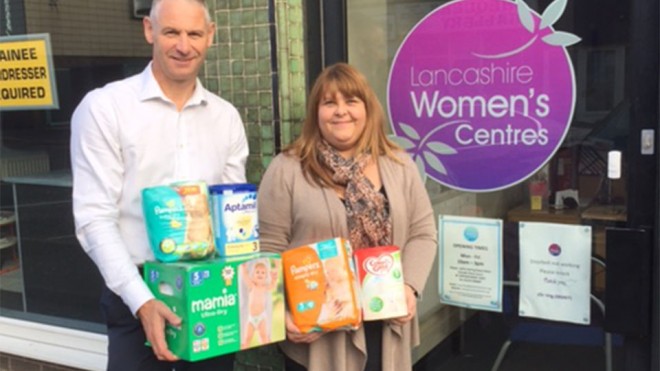 Written by Nikki Hart at Blackpool Food Partnership. Find out more about them here.
In Blackpool one in every 3 children live below the poverty line, that's 9500 children. The impact of poverty on self-esteem and life choices cannot be underestimated, but Booths have given a much needed boost by providing a range of baby food and hygiene products for the under 2's to the Blackpool Food Partnership.
Blackpool Food Partnership work with a huge range of charities, churches and community groups to redistribute food to people in need. The baby food and hygiene products have been redistributed to the Women's Centre, the Women's Refuge, a Family Hostel and 3 Children's Centres.
Colin Porter from Booths explained:
This is part of an ongoing commitment to support Blackpool Food Partnership and if we can donate food items to help people in need, particularly young families, we are playing an important part in that community and helping to change lives when people are in need of support.
The baby food will help over 60 children under 2 to receive good nutrition and food. Kathryn Malley from the Women's Centre in Blackpool and Nikki Hart from Blackpool food Partnership are only too aware of how this will benefit families in need. Nikki Hart explained:
For some families in Blackpool money is so tight that families can feel they have fewer healthy choices. Babies can miss out on getting the right food. The extra support that Booths provides by donating surplus items and working with the Blackpool Food Partnership is invaluable. When women collect food from the Women's Centre they are also able to access the wide range of support that the centre provides.
You can find out more about Blackpool Food Partnership here.