Booths Barrowford Whisky Evening in aid of NWAA
Written on March 10th, 2017
---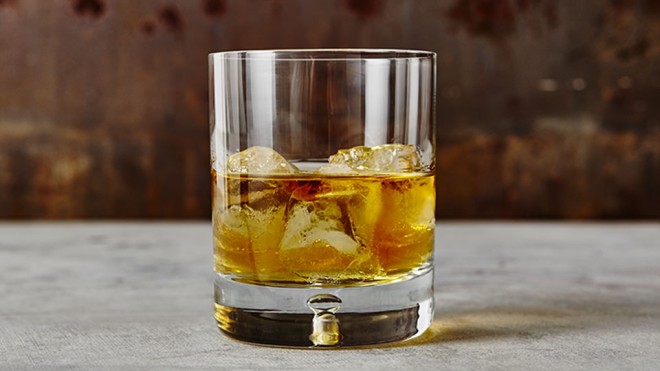 This event is on March 17th, 2017
Join us to enjoy a tutored tasting of a selection of Scottish whisky on the 17th March, between 7.30pm – 9.30pm, in aid of North West Air Ambulance.
For so many people the air ambulance makes a crucial difference between life and death, as it makes transport to hospital in a critical situation that much faster. One of our Barrowford store's colleagues has a particular reason why the North West Air Ambulance are so close to their heart, and they've kindly shared their story as an example of the great work done by the service:
Close family member Chris was gardening on 31st October, Halloween. It had been raining earlier in the day and the grass was wet, therefore so were his wellington boots. Chris was working up a ladder chopping tree branches with a chainsaw when his wet boots slipped off the ladder. He tried to grab at the ladder with his free hand just as the chainsaw went through the branch he was cutting and continued downwards straight into his hand and wrist.

Chris was alone on the premises so made his way out onto the front street to look for help, the first car that passed pulled up and tried to ask him for directions to Pendle Hill (local well known landmark) while telling Chris how much they liked his "wicked" Halloween costume. Chris had to explain that he had been in a chainsaw accident and when he stopped gripping his wrist with his other hand blood was spurting out. Eventually the passers-by called an ambulance and the air ambulance was also dispatched due to the severity of Chris's injuries.

The North West Air Ambulance flew Chris directly to the Specialist Major Trauma at Preston Royal to be stabilised before emergency surgery. The speed of transfer to hospital is a major part of what saved Chris's arm and hand, without the air ambulance and the speedy treatment they provided, the long term damage would have been a lot more serious and potentially even life threatening.

While treating Chris the air ambulance team still found the time to ring his next of kin (our colleague) and reassure them that Chris was in the best possible hands, explain his injuries and tell them which hospital Chris was being taken to.

Afterwards Chris said that he had always dreamed of taking a helicopter ride, maybe as a special birthday treat but was very disappointed with this one as they put his feet down into the tail and as he was on a stretcher the only view he had was the ceiling!
Tickets are limited and cost £15 each, with all proceeds donated to North West Air Ambulance. You can book your tickets by emailing Barrowford@booths.co.uk or by enquiring in store.