Booths Christmas Gift Guide 2022
Written on November 11th, 2022
---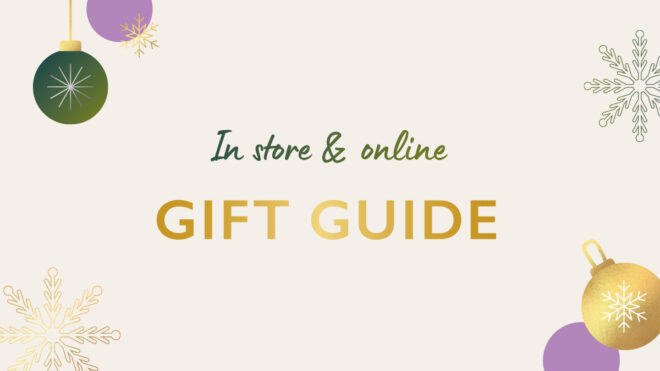 Discover our Christmas Gift Guide 2022 — we've gifts galore available now! Whether you're in need of Christmas gift ideas for secret Santa, putting together Christmas hampers, or simply in search of stocking fillers. From gift sets for foodies, to home delivery flowers, to stocking stuffers for under a fiver, there's something for everyone.
Gift Ideas for Secret Santa £5 & Under – In Store

Bon Bons Hot Chocolate Christmas Spoon, 40g, £3
Friends Coffee Tin, 100g, £4
New English Tea Christmas Robin, 40 Bags, £5
BrewDog Punk IPA Gift Pack, Each, £5
Popaball Bubbles for Fizz, 3x60g, £5
Booths 175th Vintage Ale, 500ml £2.50
Baileys Lindor & Glass Gift, Each, £5
Mr Men Hot Chocolate & Cookies, 220g, £5
Know It All Game, Each, £5
Nut Cracker Bath Fizzers, 3x40g, £5
---
Gifts £10 & Under – In Store

Booths 175th Finest Coffee Caddy, 227g, £6.95
Booths 175th Darjeeling Tea Caddy, 125g, £5.95
The Lakes Distillery Pink Grapefruit Gin Cracker / Gin Cracker, 5cl, £6
Ilkley Brewery Gift Pack, Each, £8.50
Hotel Chocolat Premium Liqueur Collection, 3 Pack, £10
The Flying Scotch Dram Train, 4x5cl, £12 £10, Ends 06.12.22
Opies Fruits with Alcohol, All Varieties, 420g-460g, £7
Tracklements 9 Jar Gift Set, 225g, £8
Cath Kidston Hand Cream Trio, 3x30ml, £6.50
Feather & Down Relax & Unwind Duo Gift Box, Each, £8
---
Gifts £20 & Under – In Store

William Morris Squeaky Dog Toy, Each, £15
Snuggable Hottie Fox, Each, £12.50
Raydale Cheese Lovers Chutney, 900g, £12
Wines of France 1000 Piece Jigsaw, Each, £15
Neal's Yard Remedies Reviving Shower Scent Trio, 300ml, £20
Aroma Home Long Hot Water Bottle, Each, £17
Aroma Home Heatable Boots, Each, £20
Belazu Oil & Vinegar Bundle, 792g, £17.50 £15 Ends 25.12.22
Casillero Del Diablo Red Wine & Glass Gift Set, Each, £15
The Lakes Distillery Whisky Collection, 3x5cl £20
---
Our Favourite Gift Sets – In Store

Booths Lancashire Beer Box, £12
Fever Tree Ultimate G&T Selection, Each, £15
The Bay Tree Sweet & Savoury Collection, 225g, £9.50
Cottage Delight Cheese Board Classics Basket, Each, £18
Delicioso Hot Choc & Churro Set, 680g, £13.50
---
Gifts to Order – Online Only

Discover our collection of gifts to order online for collection in store
Home Delivery Flowers by Booths – Online Only

Why not send them the gift of flowers, direct to their door? Browse and order online by clicking here. The Christmas range is coming on the 17th November.
Gift Vouchers – In Store or Over the Phone

Gift vouchers to spend in store can be purchased in store or by credit/debit card over the phone on 0370 774 9506 Mon-Fri 8.30am-4pm. You can buy them in denominations of £5, £10 and £25.

All information is correct at the time of publication, subject to change. Subject to availability. Check before travelling.